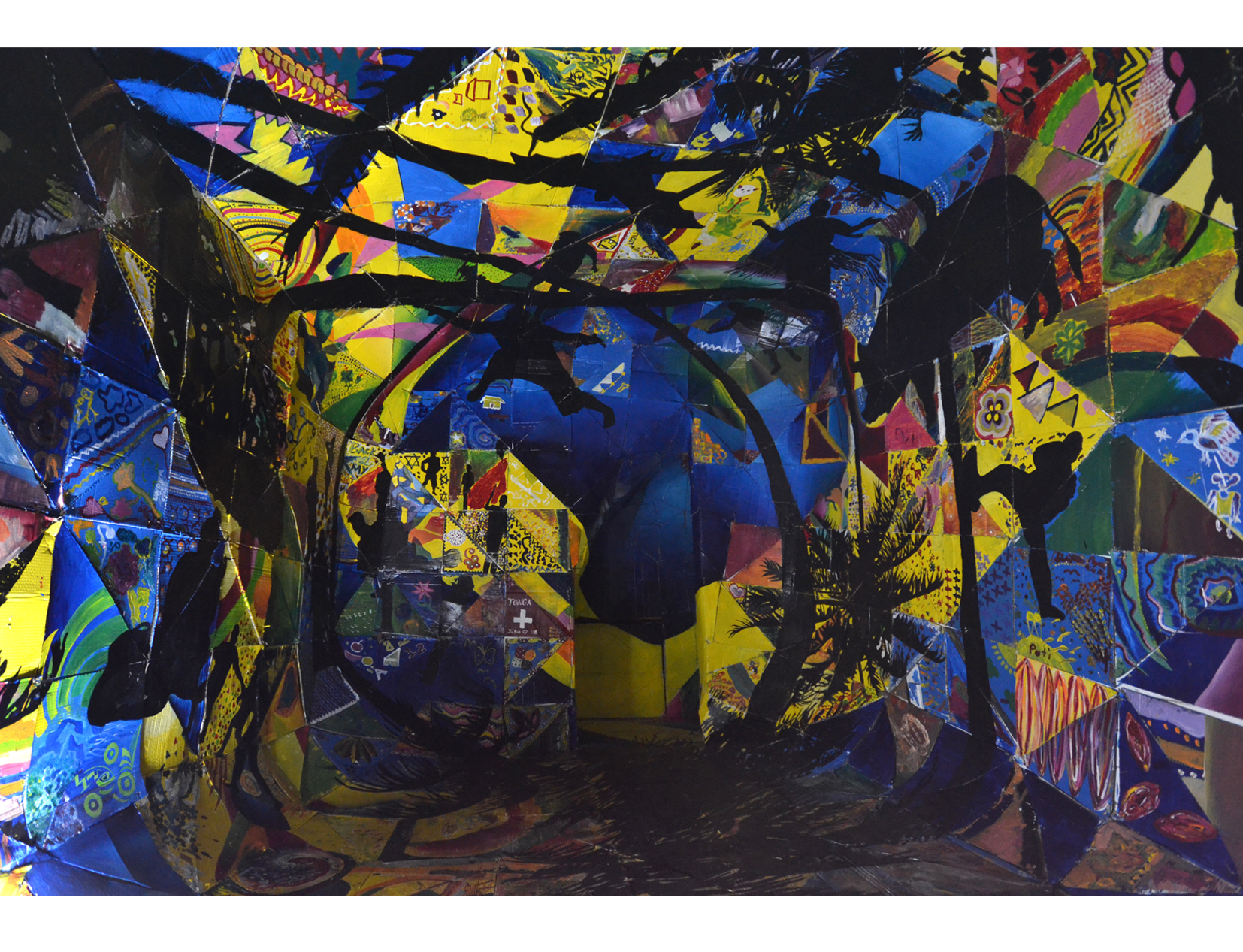 VĀTAULUA - 2015
With On the Spot Arts Initiative
Nuku'alofa, Tonga



↓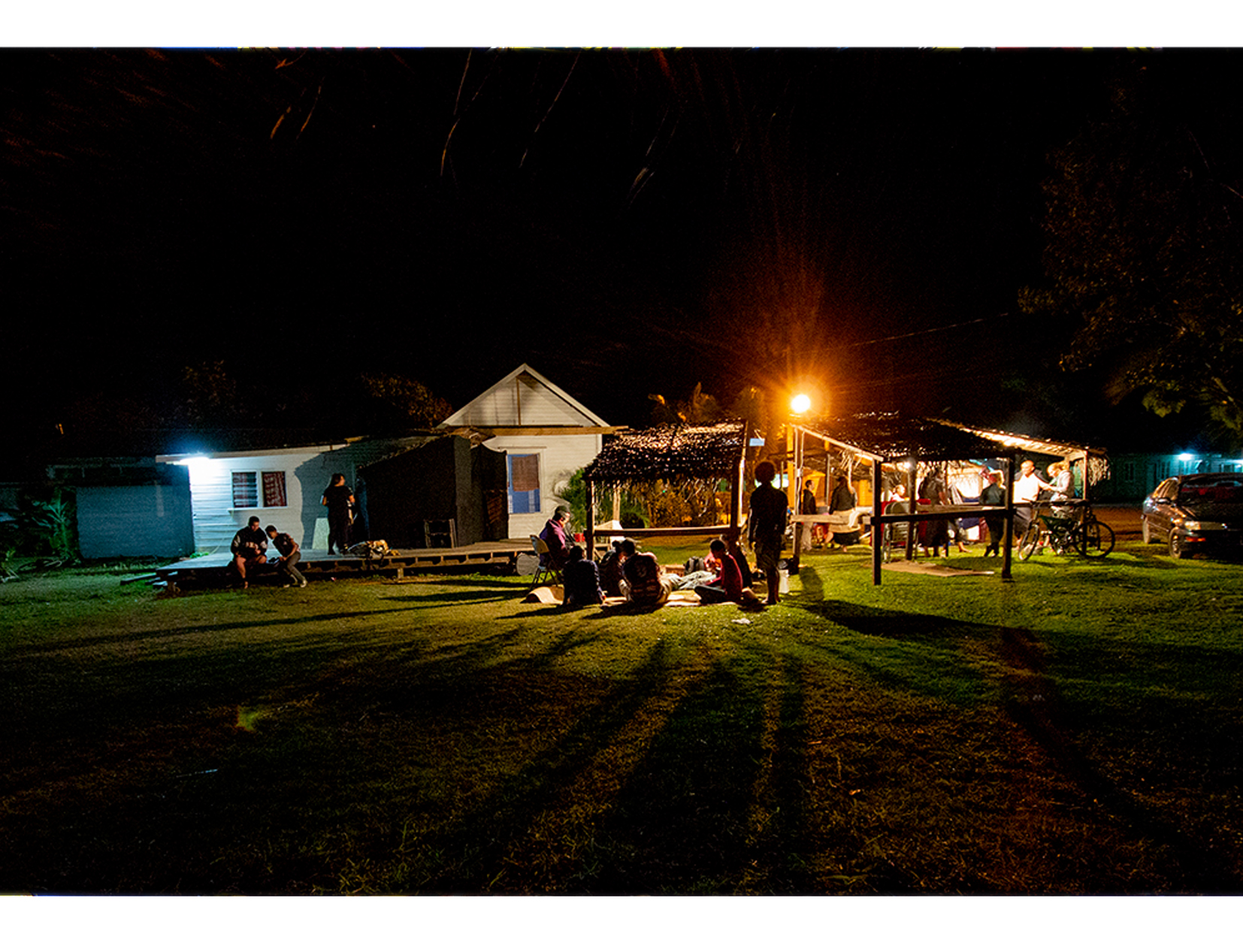 VĀTAULUA - 2015
With On the Spot Arts Initiative
Nuku'alofa, Tonga



↓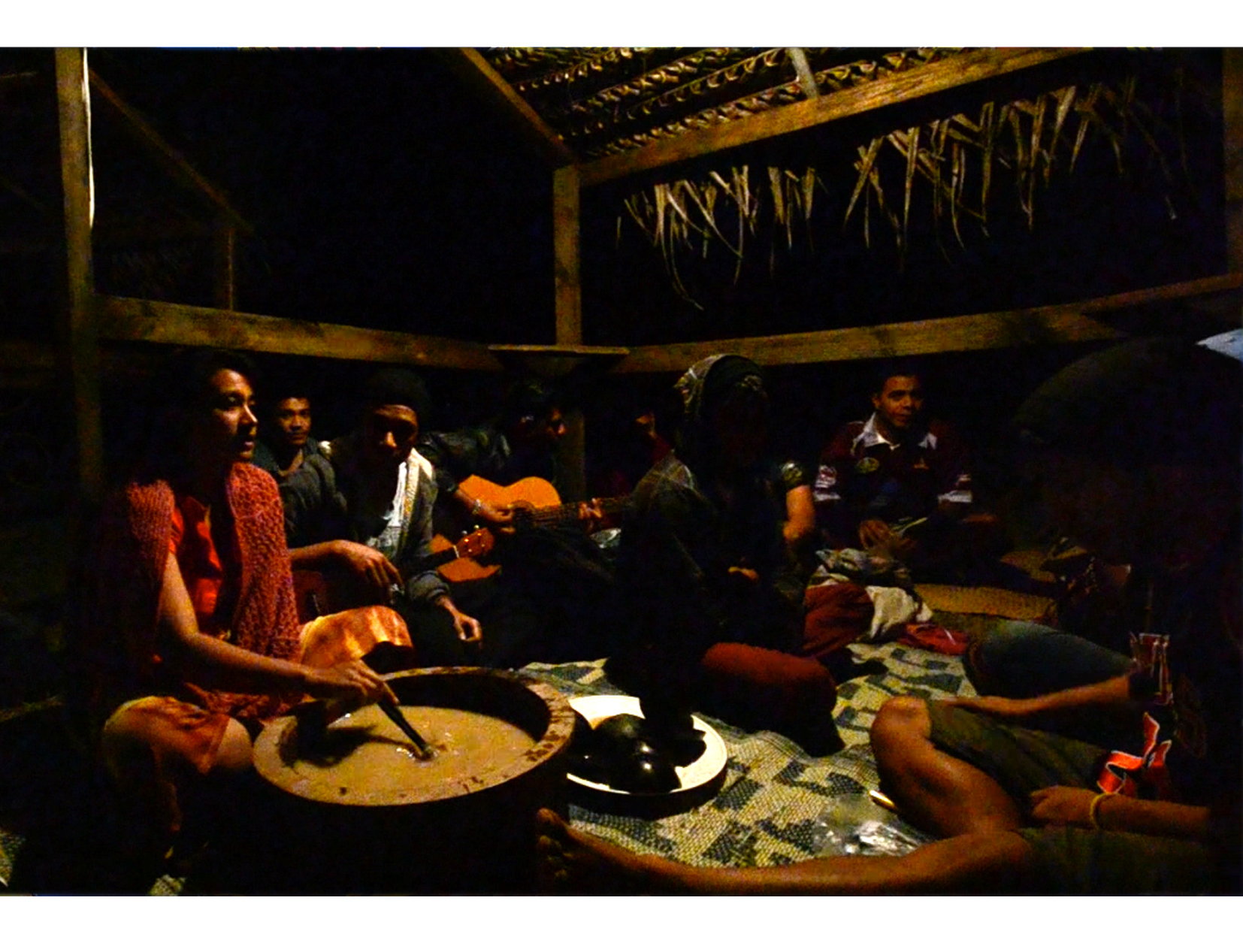 Rachel stirring the Kava at the opening
VĀTAULUA - 2015
With On the Spot Arts Initiative
Nuku'alofa, Tonga


↓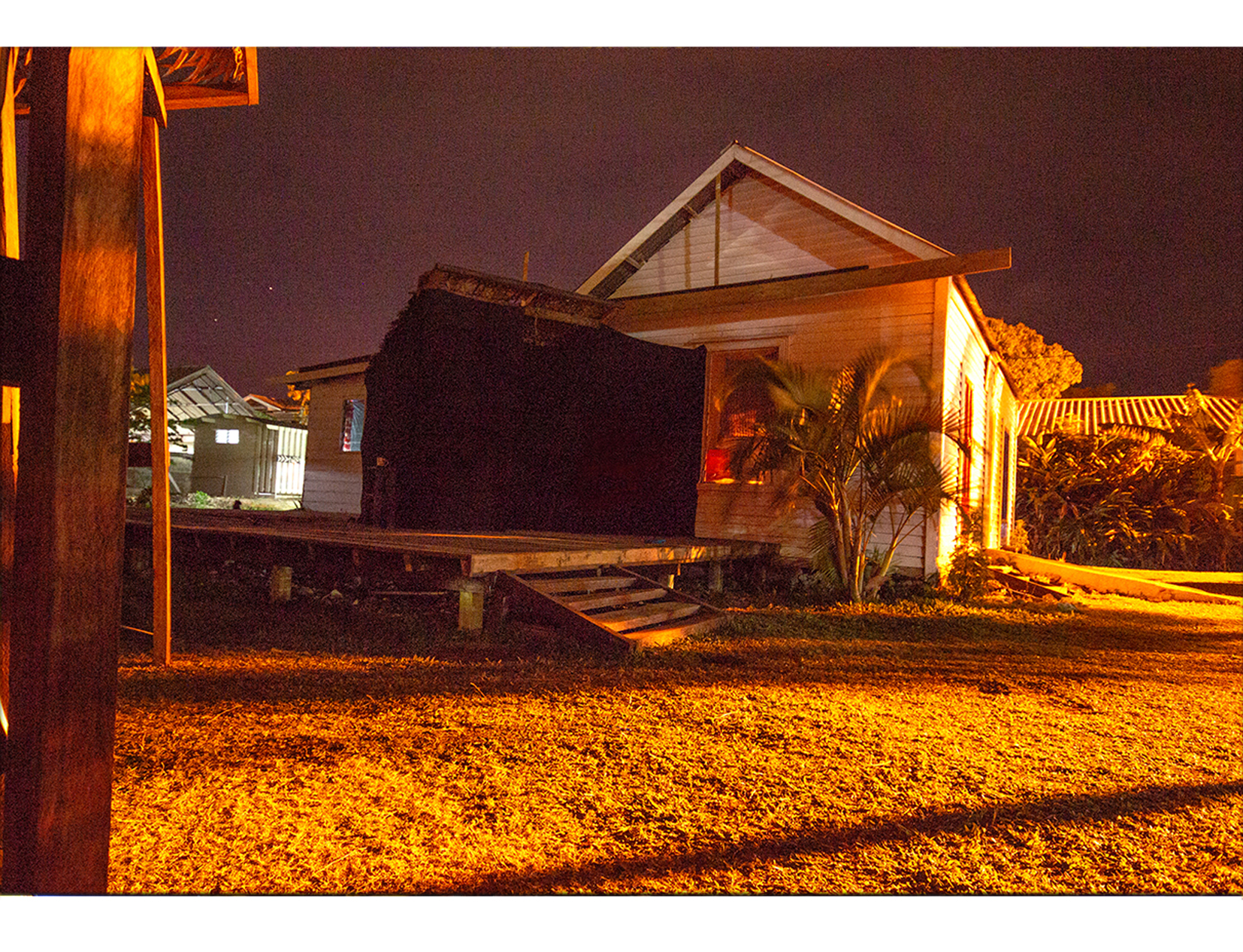 VĀTAULUA - 2015
With On the Spot Arts Initiative
Nuku'alofa, Tonga



↓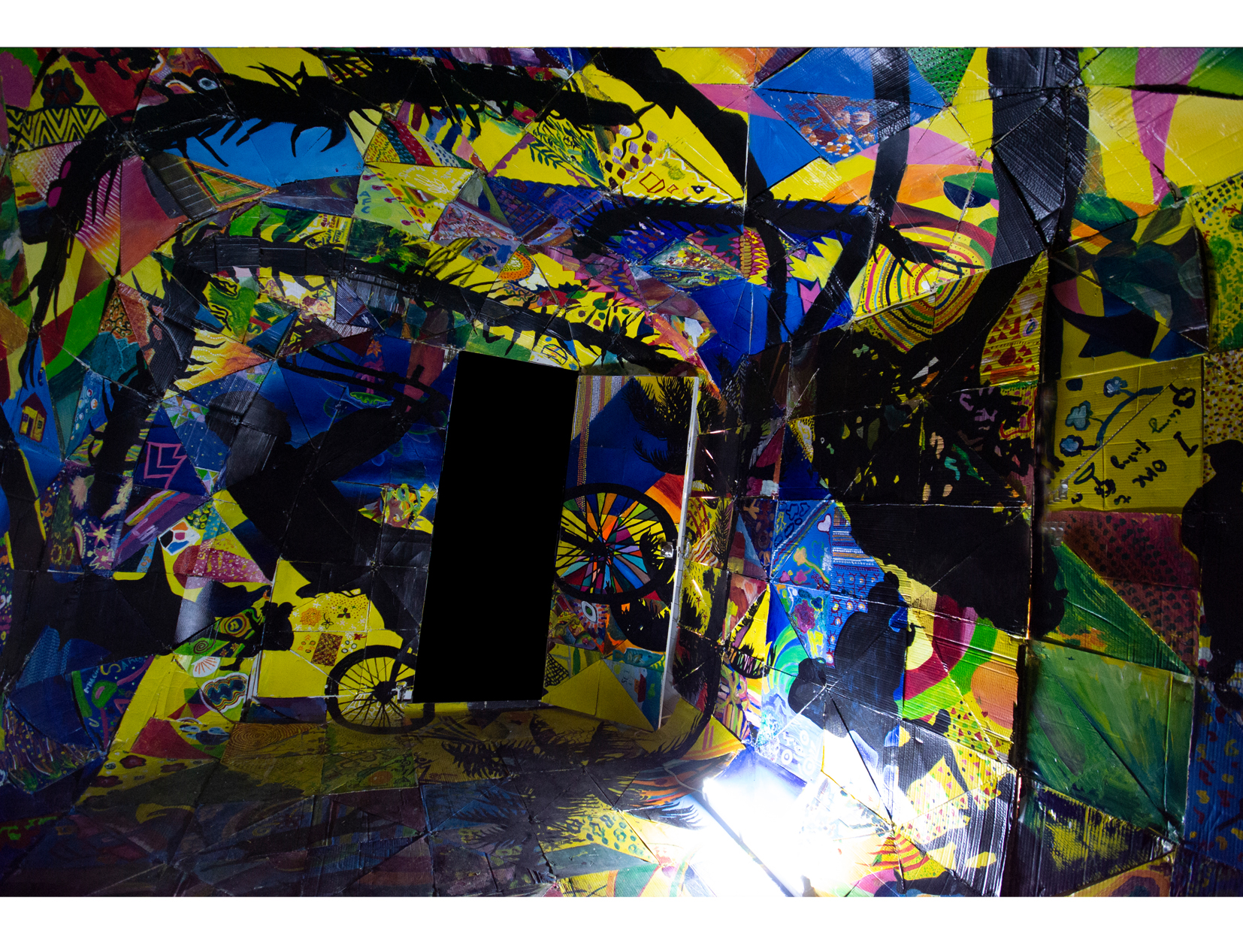 VĀTAULUA - 2015
With On the Spot Arts Initiative
Nuku'alofa, Tonga



↓

To access a secret room, audiences would find and open a hidden trap door, crawl through a tunnel and open another trap door above.



↓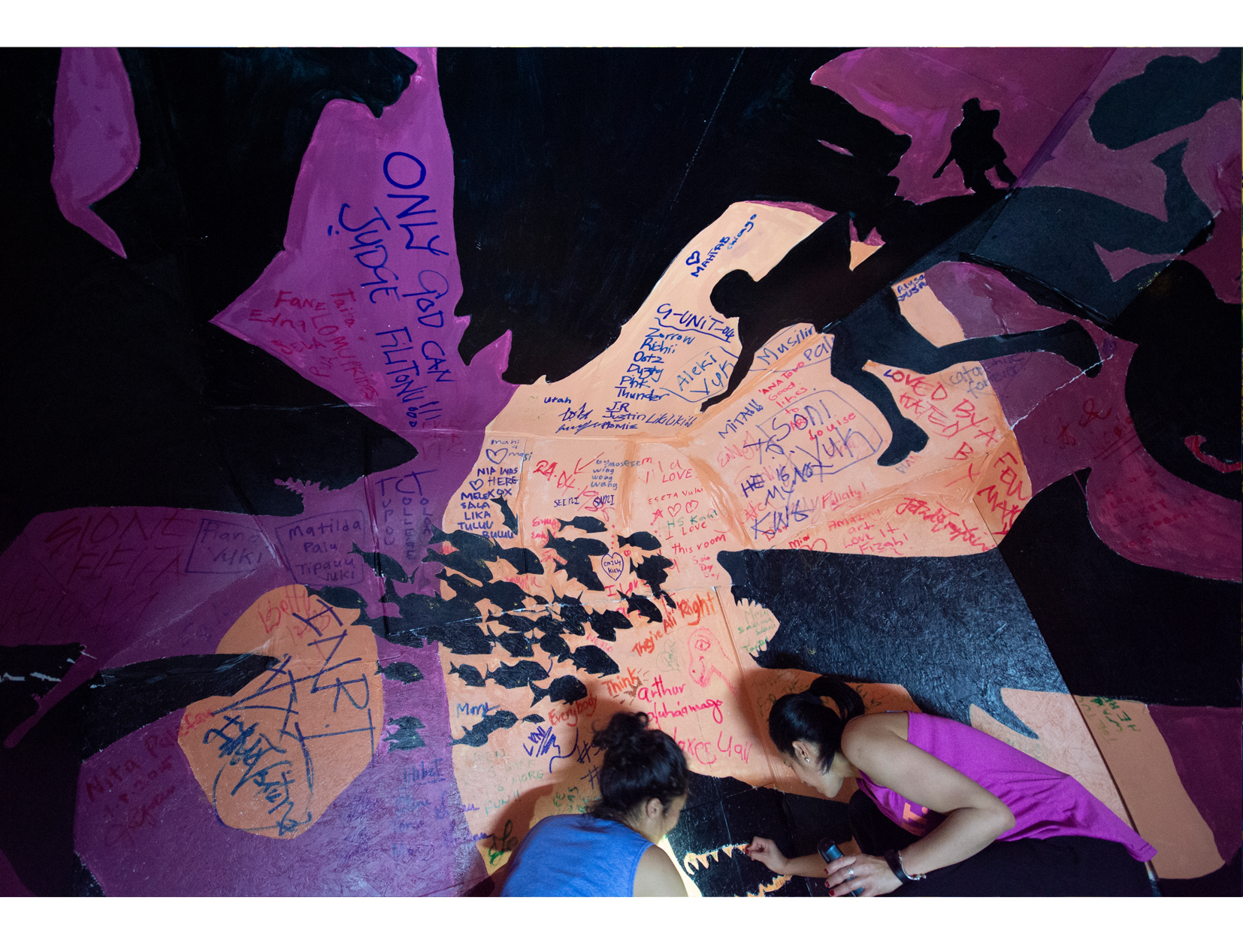 Inside the secret room audiences would notice a range of permanent markers. They could use these however they choose. Generally, people would use their phone torches to explore this space.


↓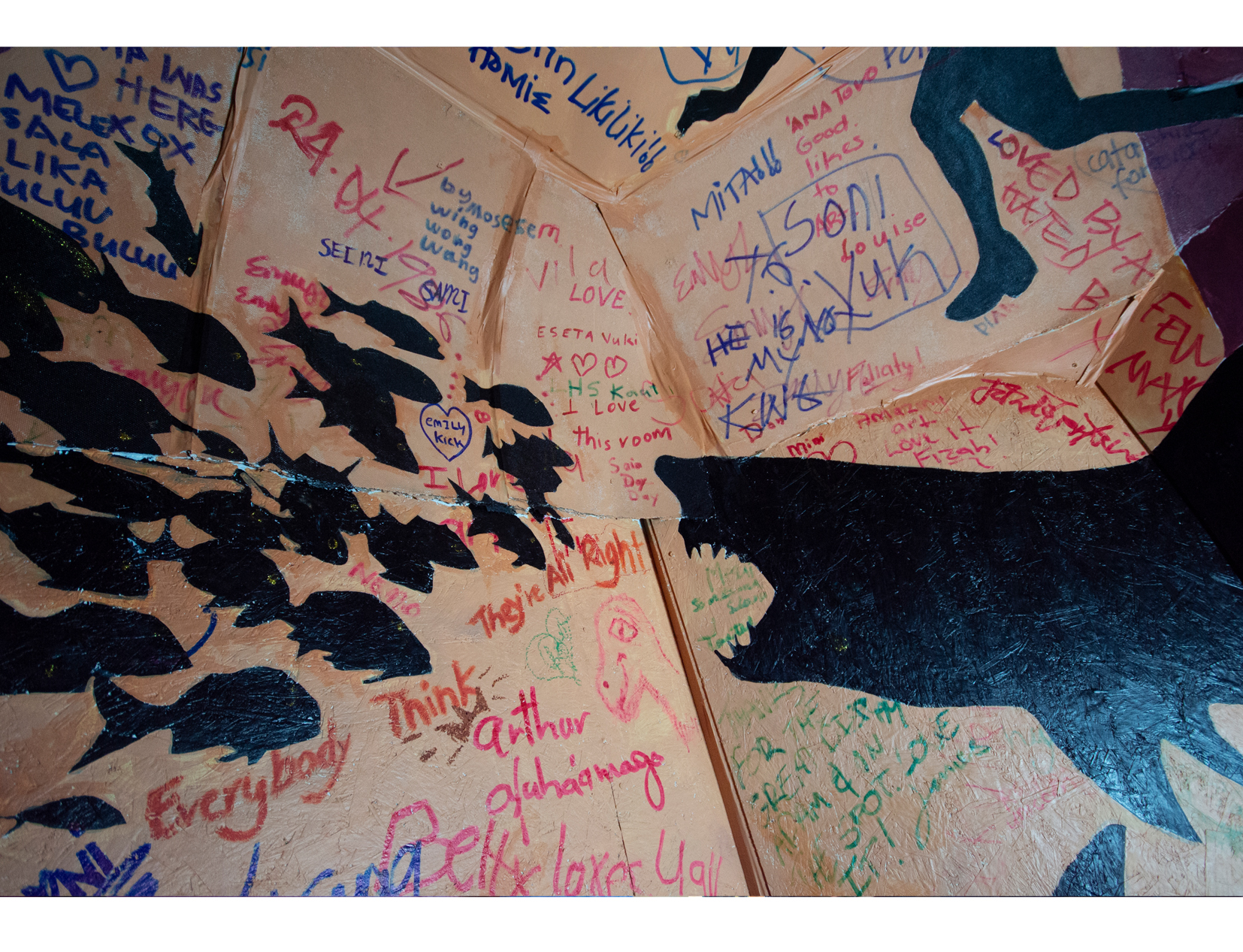 VĀTAULUA - 2015
With On the Spot Arts Initiative
Nuku'alofa, Tonga



↓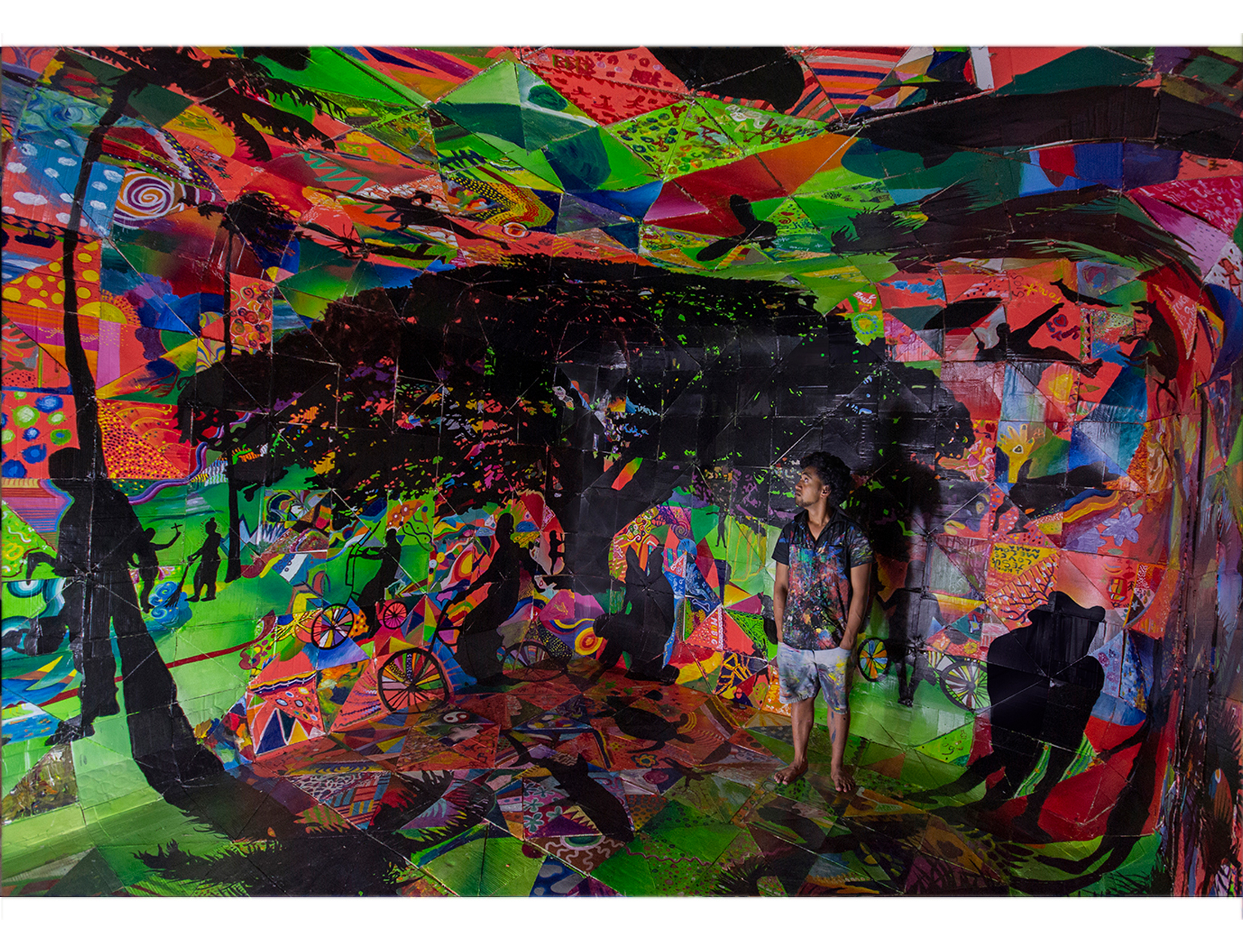 VĀTAULUA - 2015
With On the Spot Arts Initiative
Nuku'alofa, Tonga



↓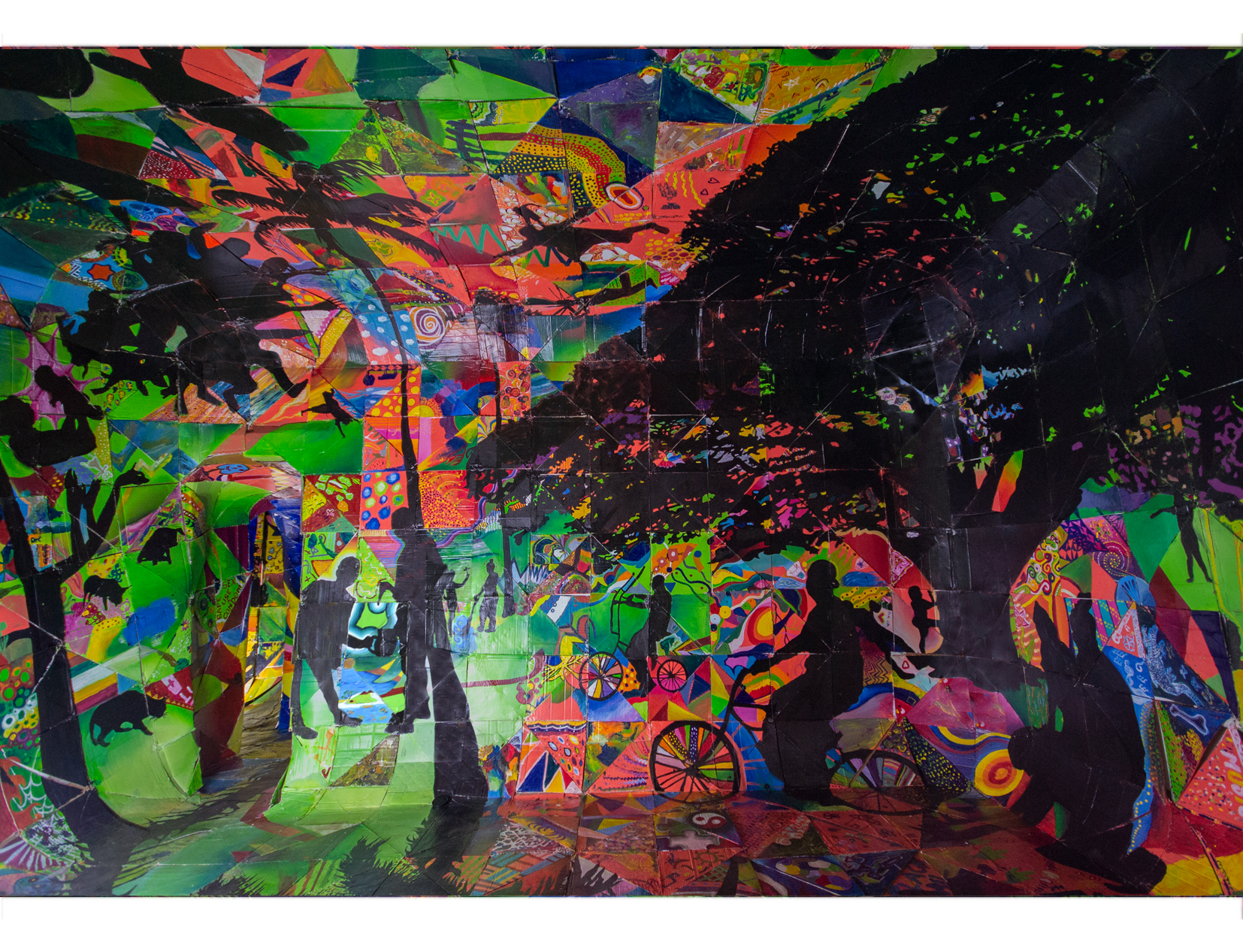 VĀTAULUA - 2015
With On the Spot Arts Initiative
Nuku'alofa, Tonga



↓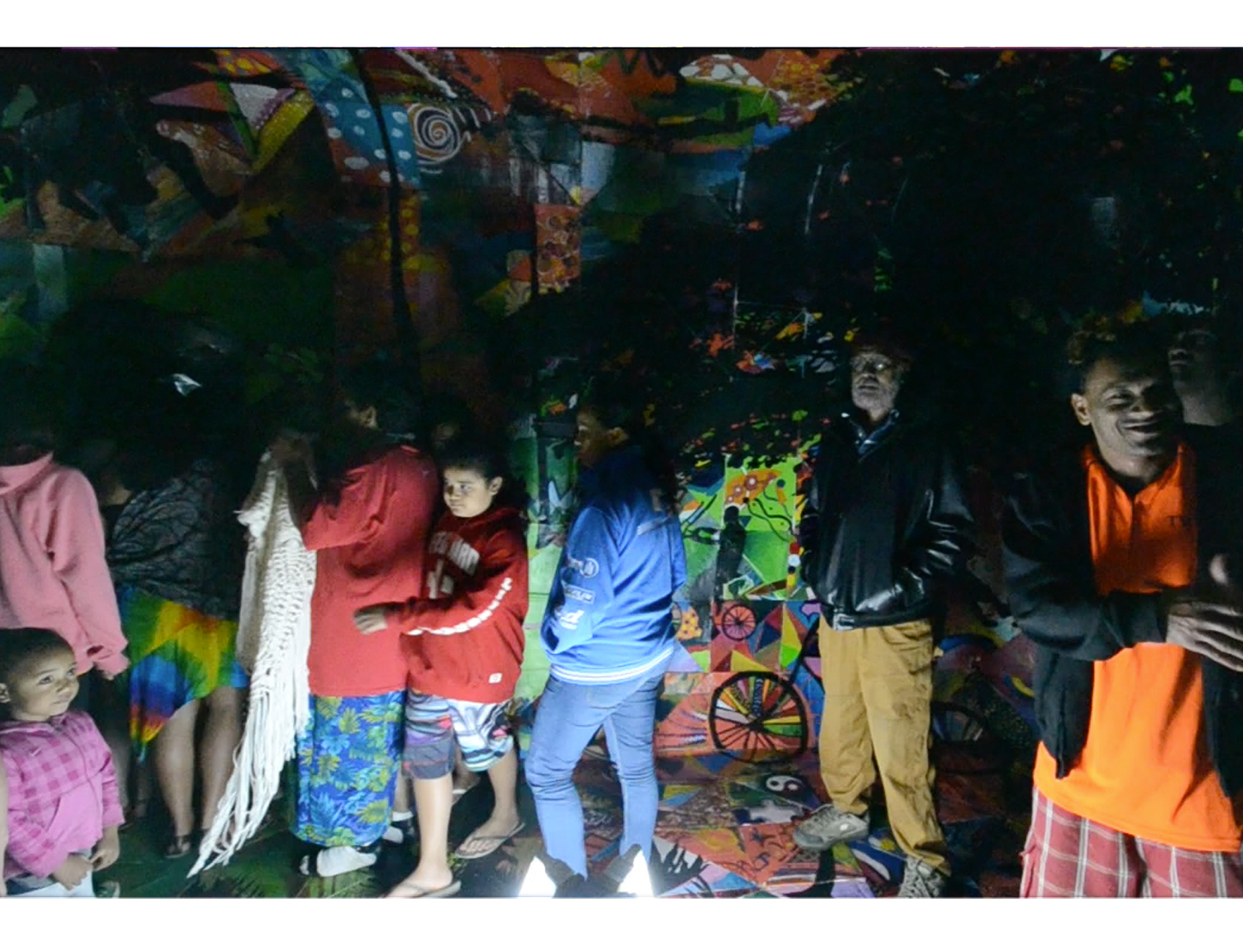 Opening night
VĀTAULUA - 2015
With On the Spot Arts Initiative
Nuku'alofa, Tonga


↓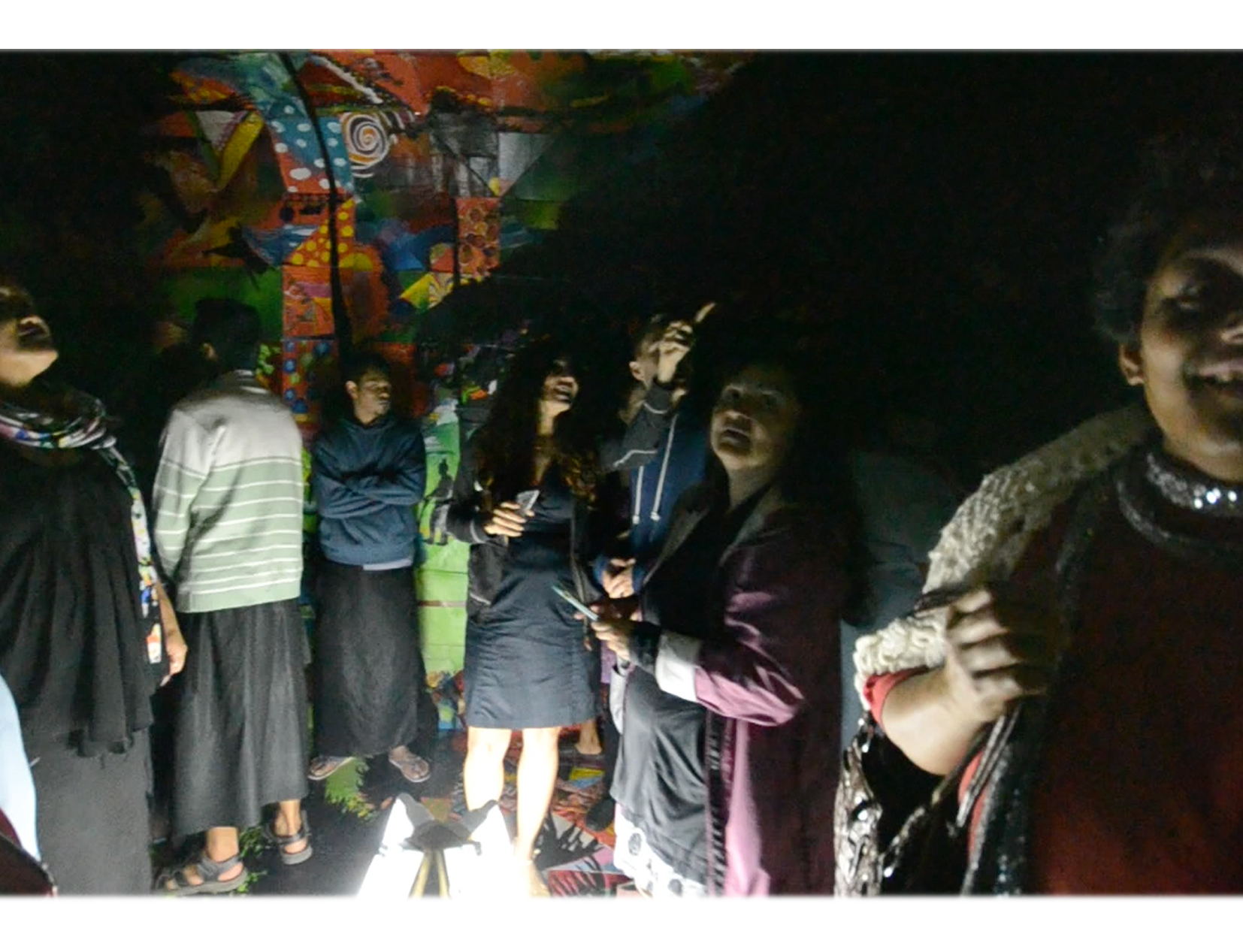 Opening night
VĀTAULUA - 2015
With On the Spot Arts Initiative
Nuku'alofa, Tonga


↓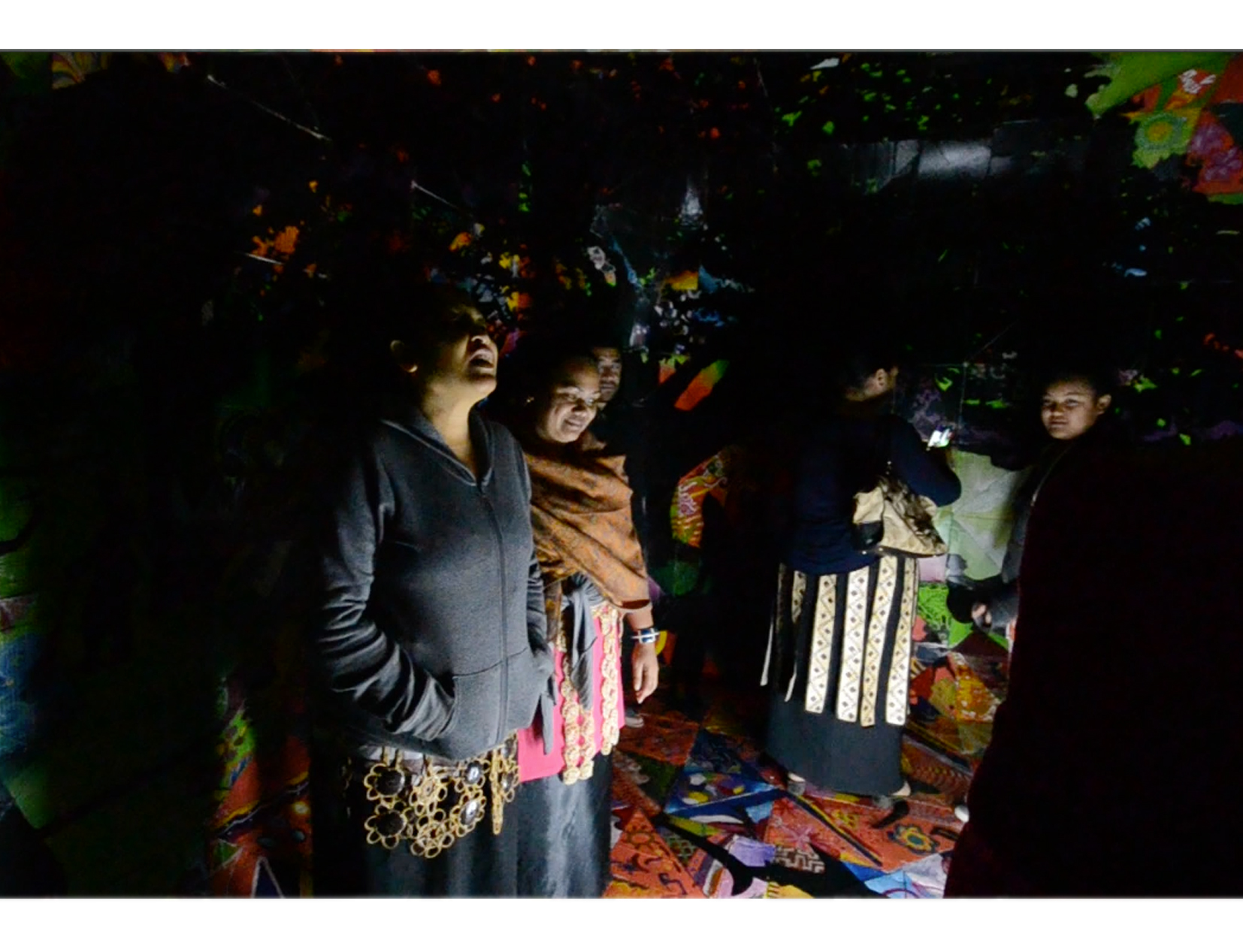 Opening night
VĀTAULUA - 2015
With On the Spot Arts Initiative
Nuku'alofa, Tonga


↓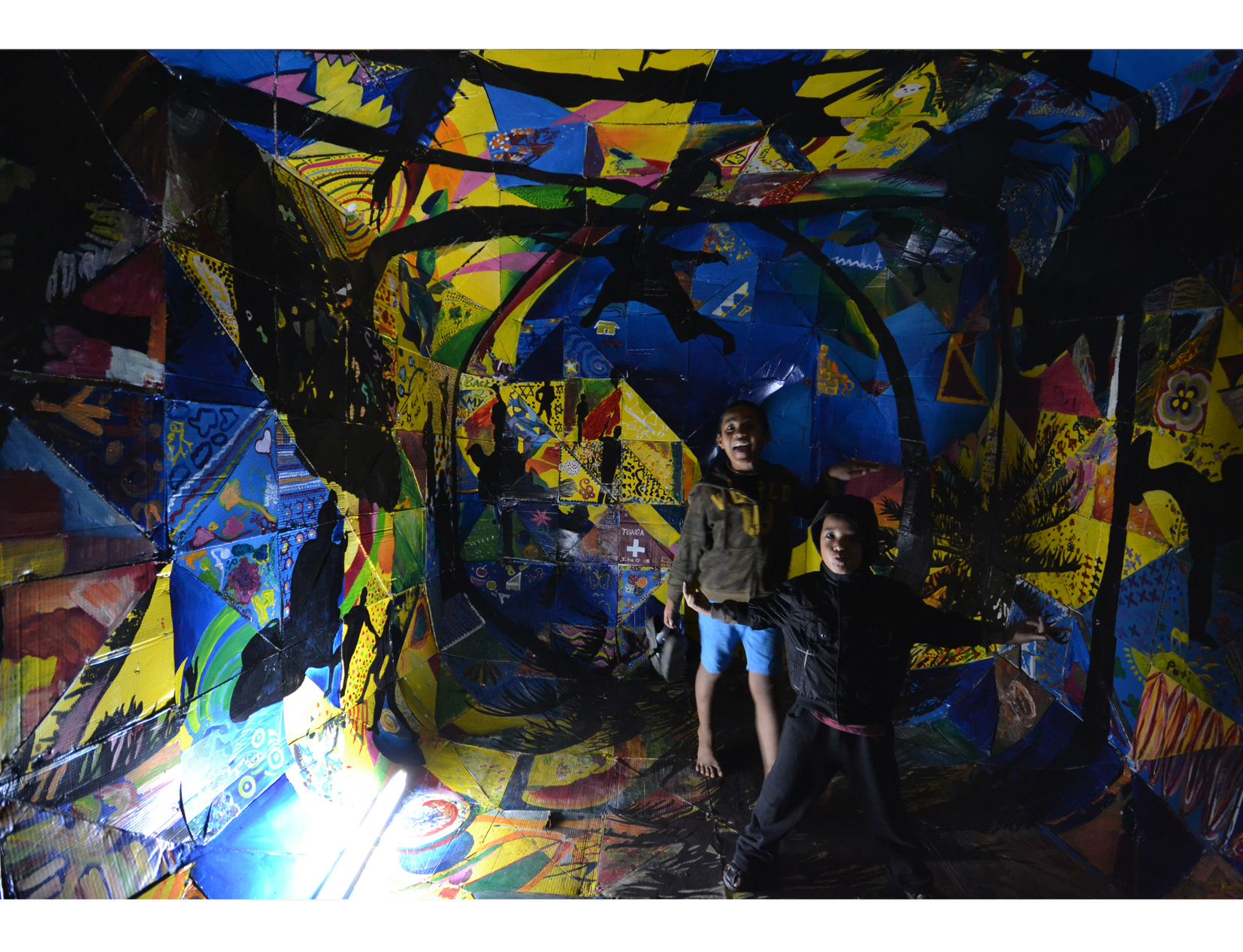 VĀTAULUA - 2015
With On the Spot Arts Initiative
Nuku'alofa, Tonga



↓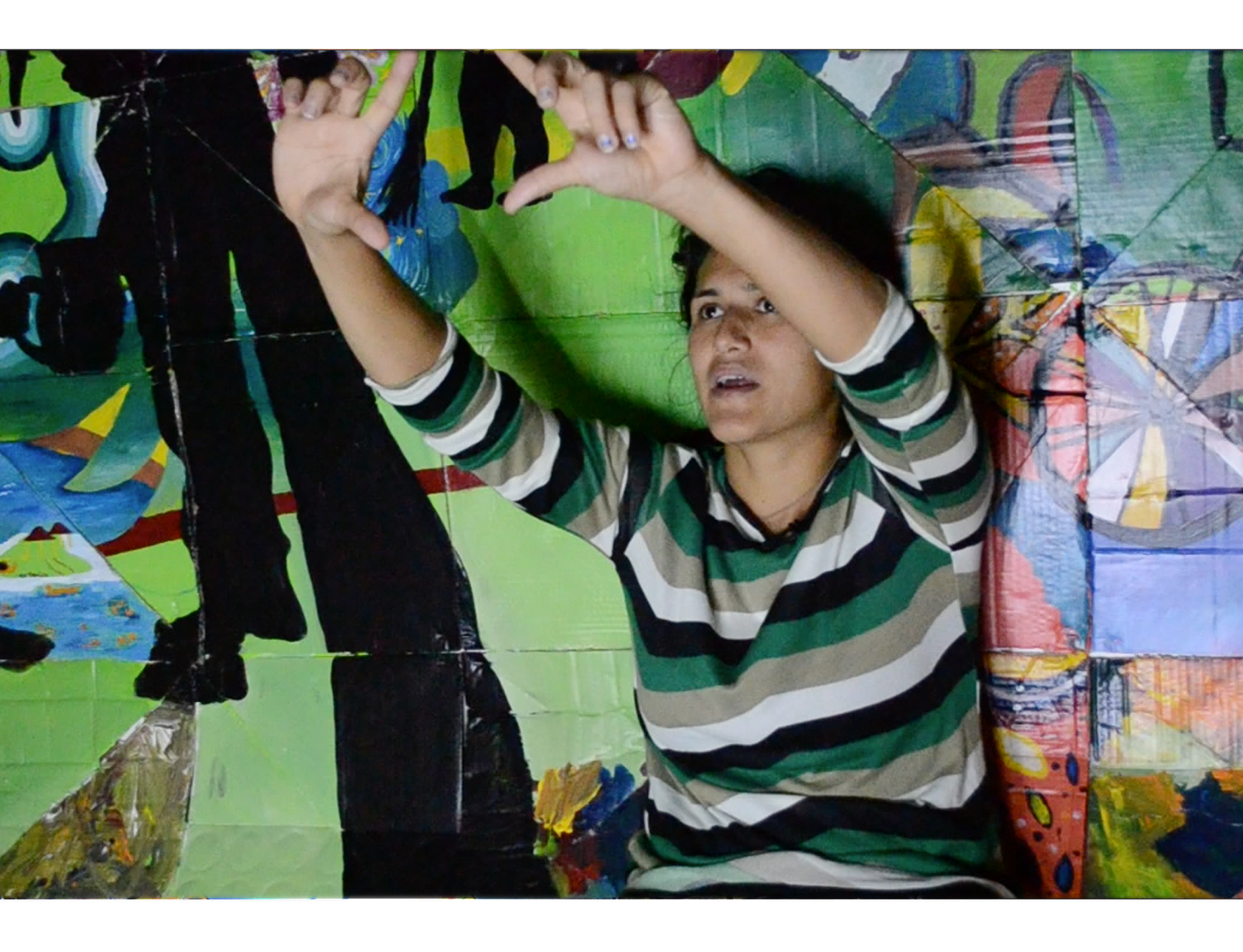 Ebonie Fifita is a multi disciplinary artist and director of On the Spot Arts Initiative. On the Spot is an independent organisation that provide and support artistic endeavours, facilitate professional events and exhibitions and are dedicated to cultural development in Tonga, making the arts accessible and providing a platform for all Tongans to influence and contribute to culture. On the Spot produce and support various traditional and contemporary art forms, including theatre, dance,music, visual art and everything inbetween. They are important to the development of free expression and creativity in Tonga. https://www.facebook.com/ONTHESP.T/timeline

↓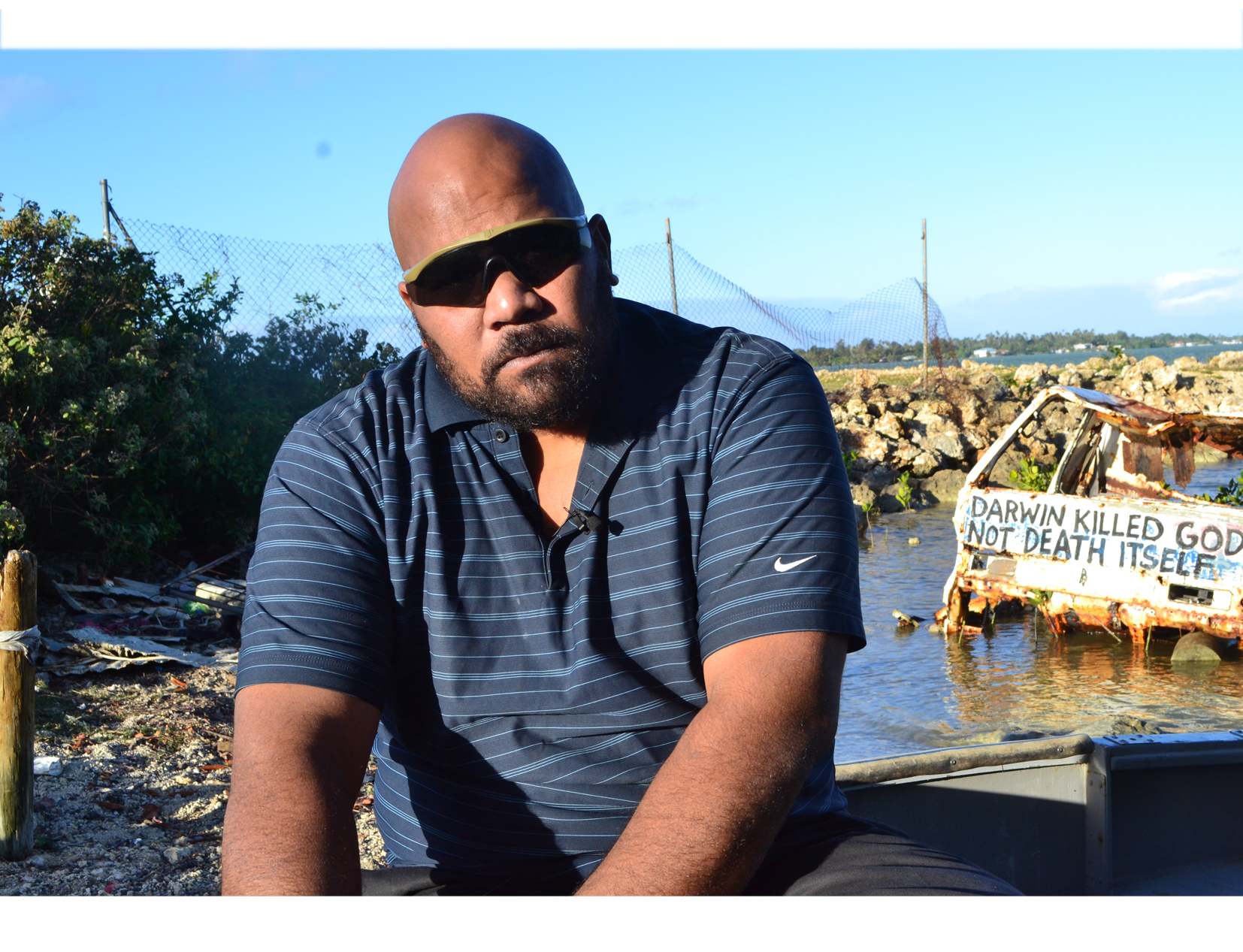 Tevita Latu is a prominent Tongan artist and member of Seleka. The first time I had a conversation with Tevita was during a kava session at Seleka. I asked whether it was protocol to drink the cup of kava I was given in one swig. Tevita replied 'If that's protocol Adam, maybe you should do it in two.' This brief exchange highlights Tevita's and Seleka's motivation: question, challenge and critique conventions, particularly conventions that are designed to exploit.

↓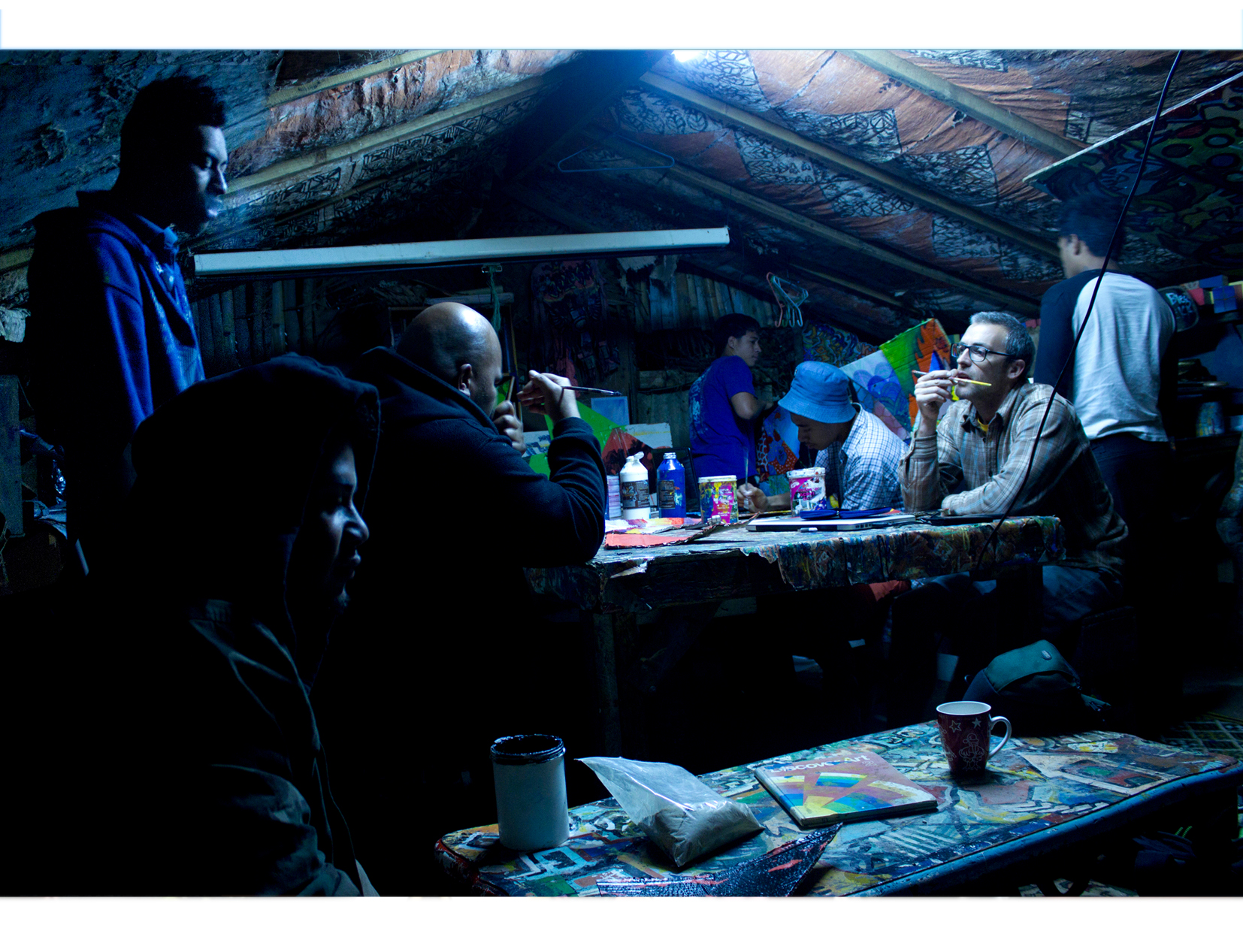 The Seleka fale, where kava and painting is a popular pastime time

Photo: Rizvan Tuitahi


↓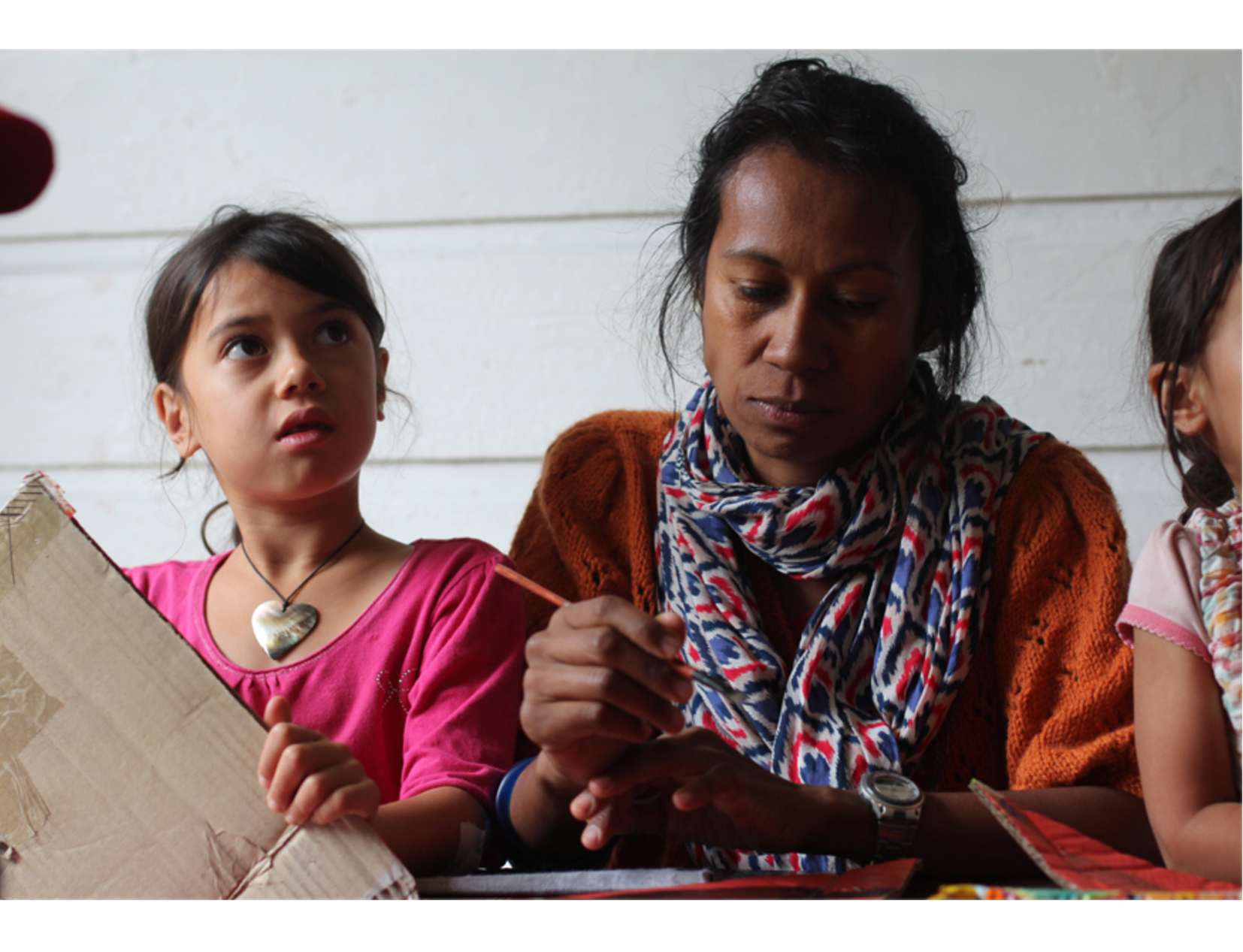 VĀTAULUA - 2015
With On the Spot Arts Initiative
Nuku'alofa, Tonga



↓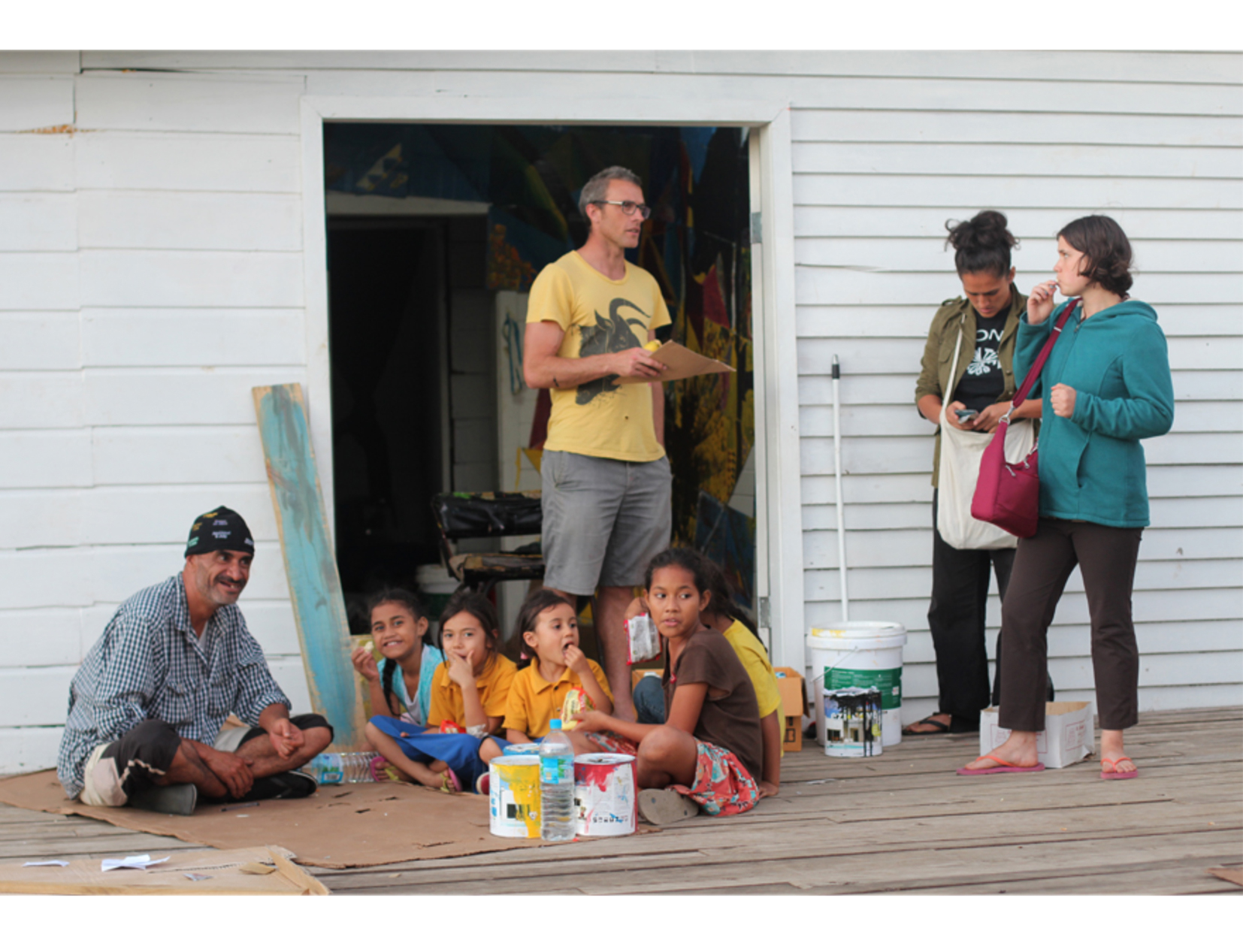 VĀTAULUA - 2015
With On the Spot Arts Initiative
Nuku'alofa, Tonga



↓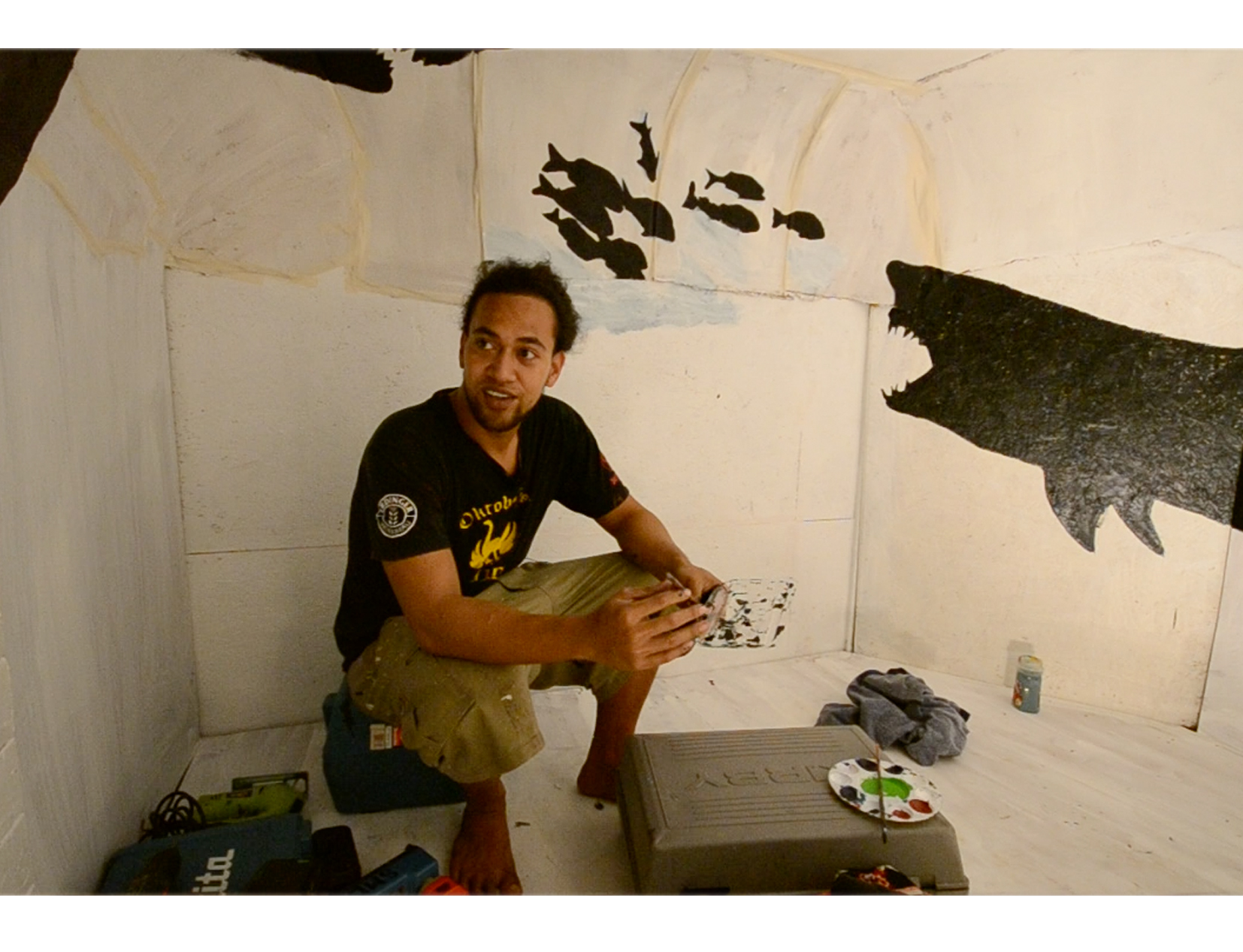 FM doing a late night painting session
VĀTAULUA - 2015
With On the Spot Arts Initiative
Nuku'alofa, Tonga


↓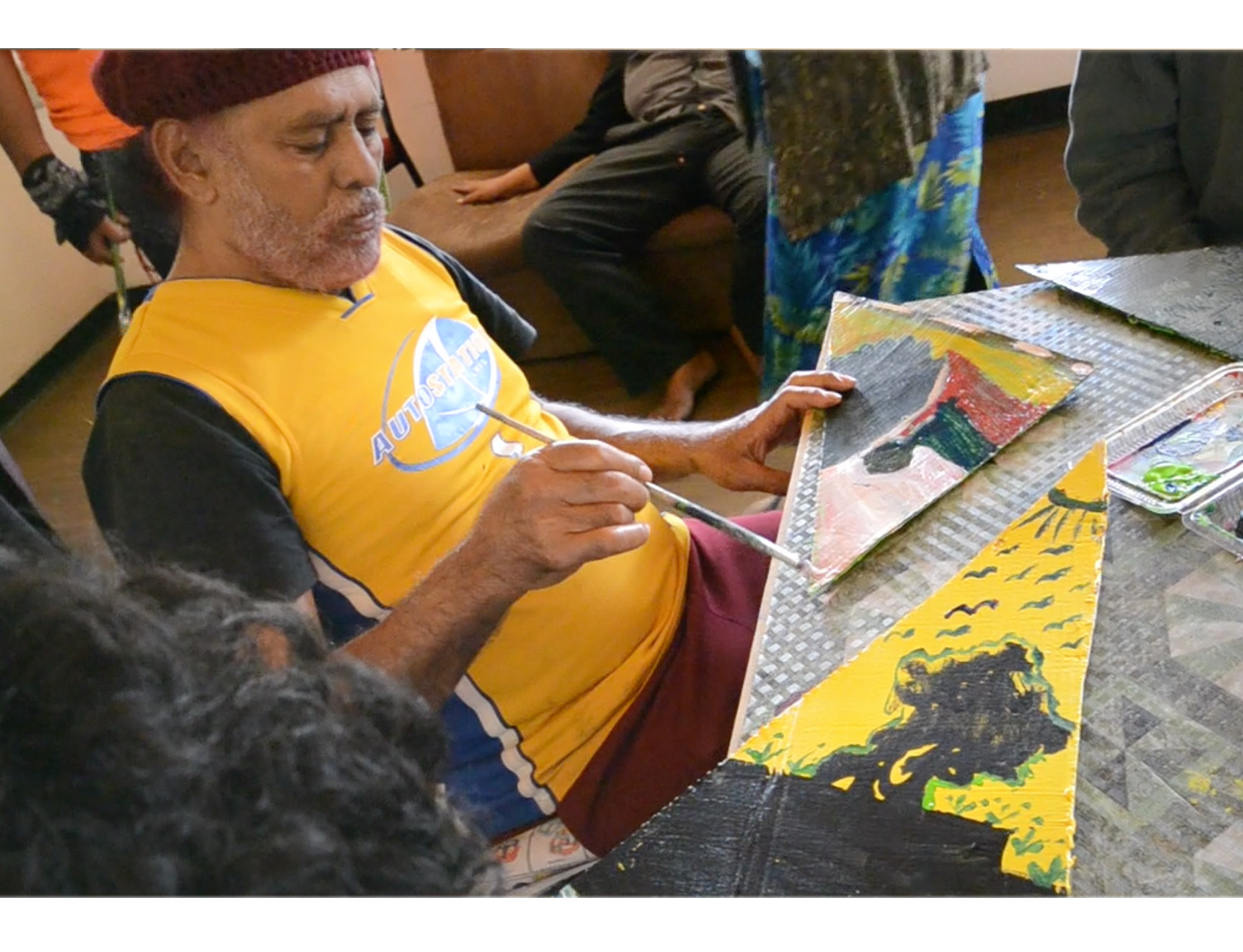 VĀTAULUA - 2015
With On the Spot Arts Initiative
Nuku'alofa, Tonga



↓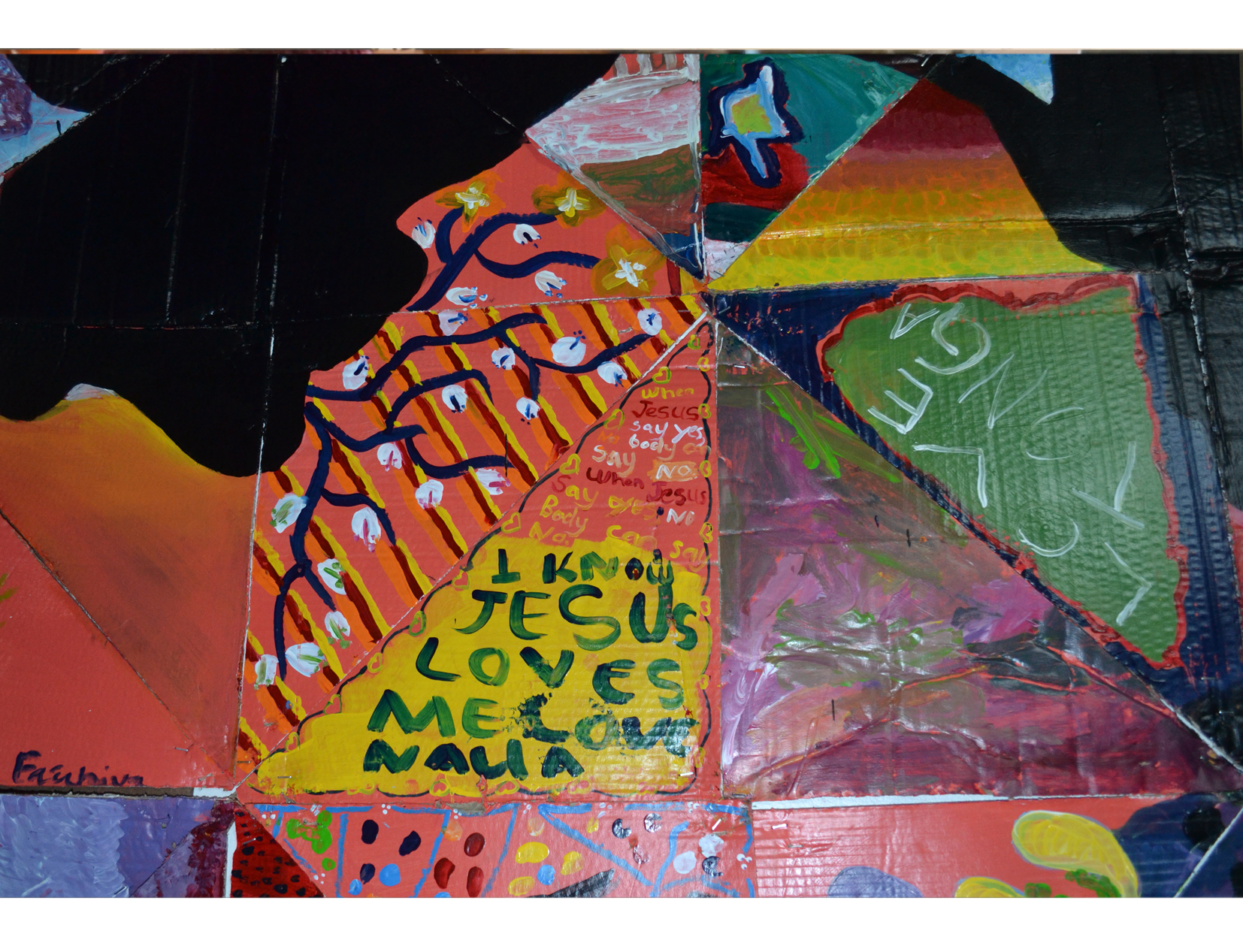 Painting detail:
When Jesus say yes, nobody can say no, when jesus say yes, nobody can say no. I know Jesus loves me. Love Naua


↓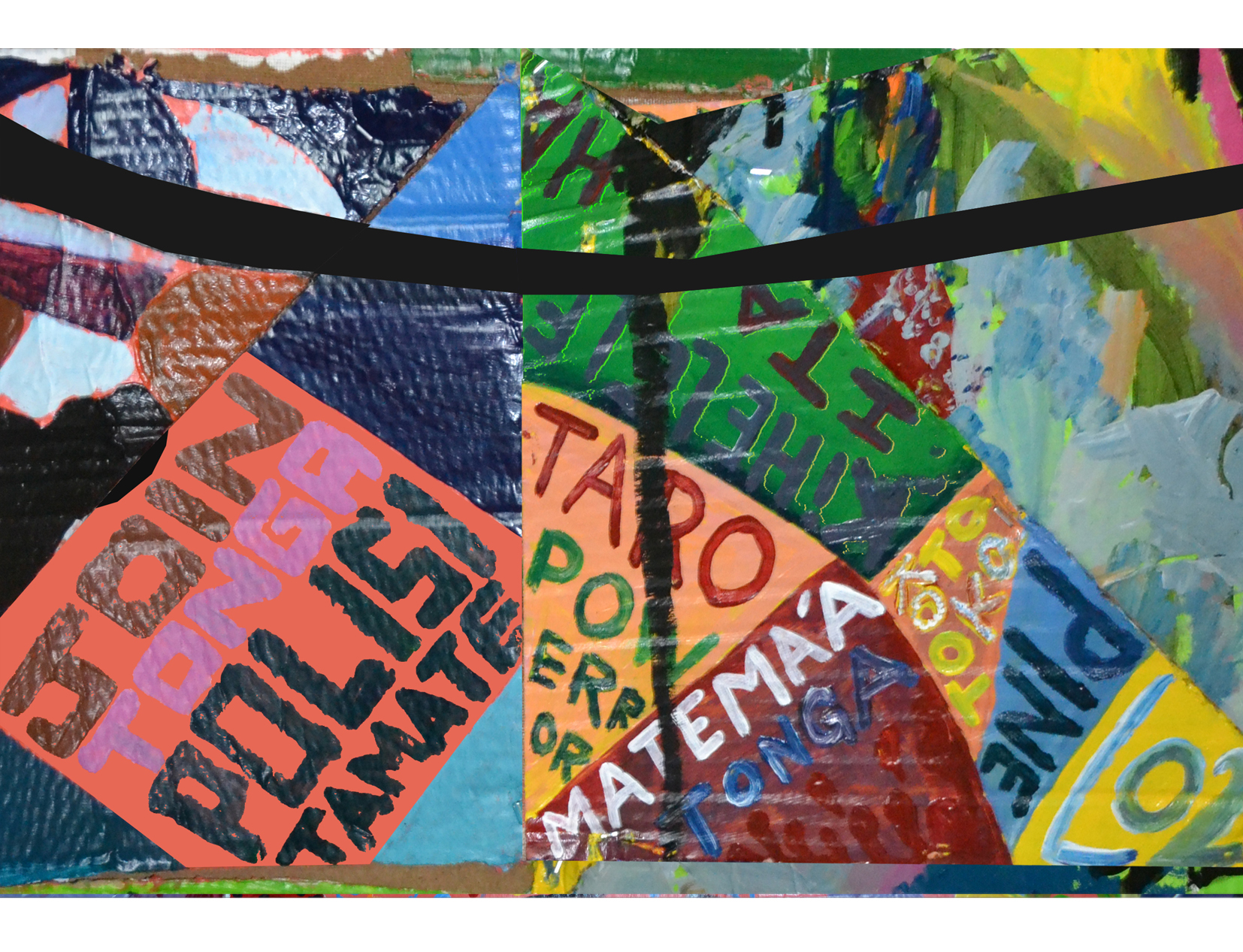 Painting detail:
'"Join Tongan Polisi Tamate" Tevita Latu translated this panel to "Join Tongan Killer Cops." This panel related to an incident from 2012 in which two Tongan police officers assaulted and killed a New Zealand police officer in custody. Extra motivation for painting this panel may have come from Latu's experience in police custody when he was beaten over the course of eight days. His arrest related to his support for the Tongan Pro-Democracy Movement, culminating in the majority of central Nuku'alofa being burned down during riots in 2006.

Douglass suggested that the "Polisi Tamate" panel might spark an interesting discussion. The Seleka statement "struck a chord" for Ebonie Fifita, she thought about interschool, domestic, and gender violence. She later painted a panel divided into multiple parts that included a variety of comments and slogans common in everyday conversation. These statements could be transformed next to Seleka's panel: "Mate Ma'a Tonga" (die for Tonga—a rugby slogan, painted with dripping blood), "Kihe Lelei Taha" (strive for the best—a slogan of the government highschool) becomes "Ki he Lele" (until they flee/run—as in calm down) "Ita Ha" (angry why) "PINE Toko" (don't give up, stick it out, carry on brother), Taro PowERRor (Taro Power is a popular slogan on shirts about pacific warriors) and "LO2," an abbreviation of Lotu (prayer, pray or religion, also resembling the slang acronym "LOL" meaning "laugh out loud")'

Extract from the article 'Aesthetic Systems of Participatory Painting: Playing with Paint, Dialogic Art and the Innovative Collective. 2022

↓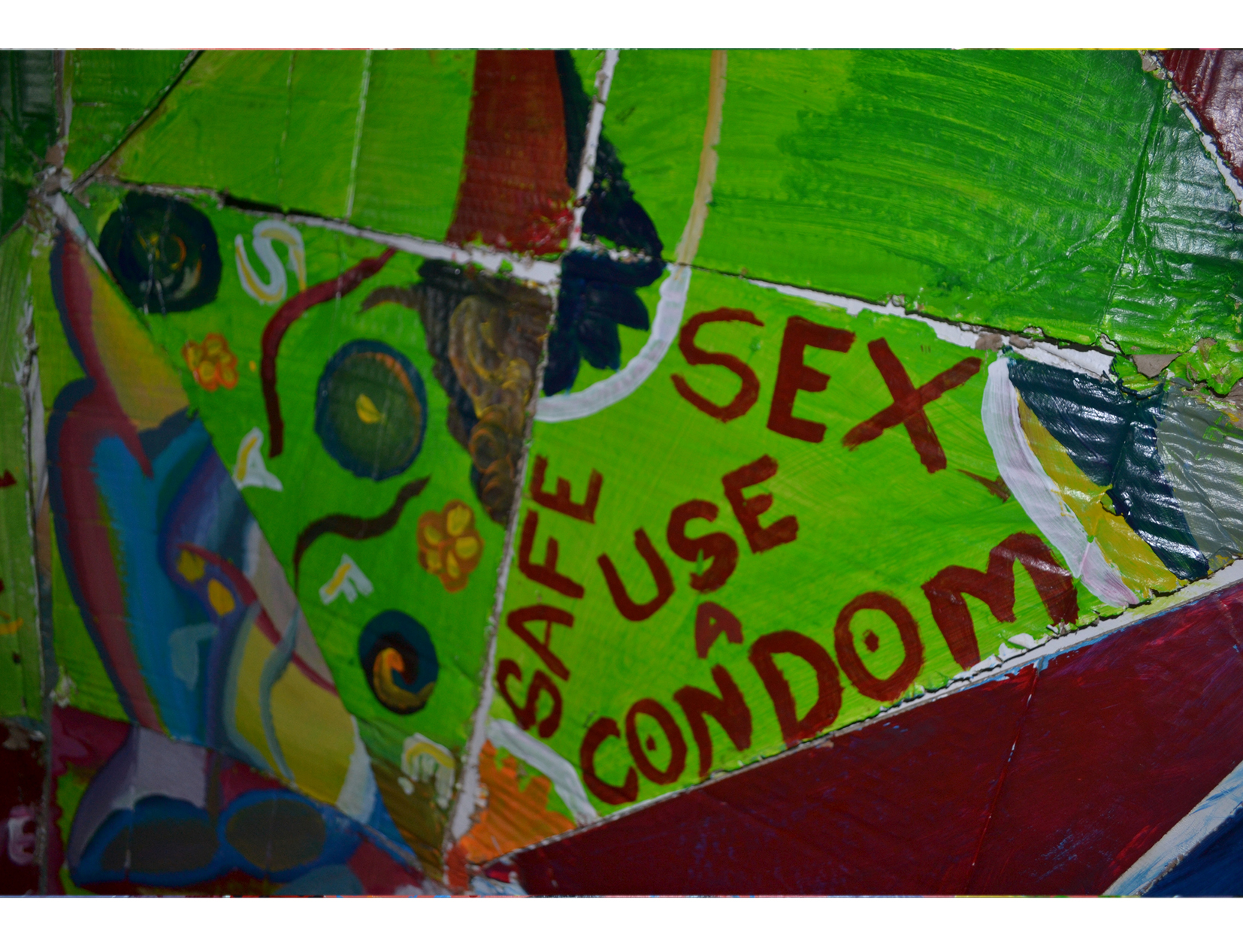 VĀTAULUA - 2015
With On the Spot Arts Initiative
Nuku'alofa, Tonga



↓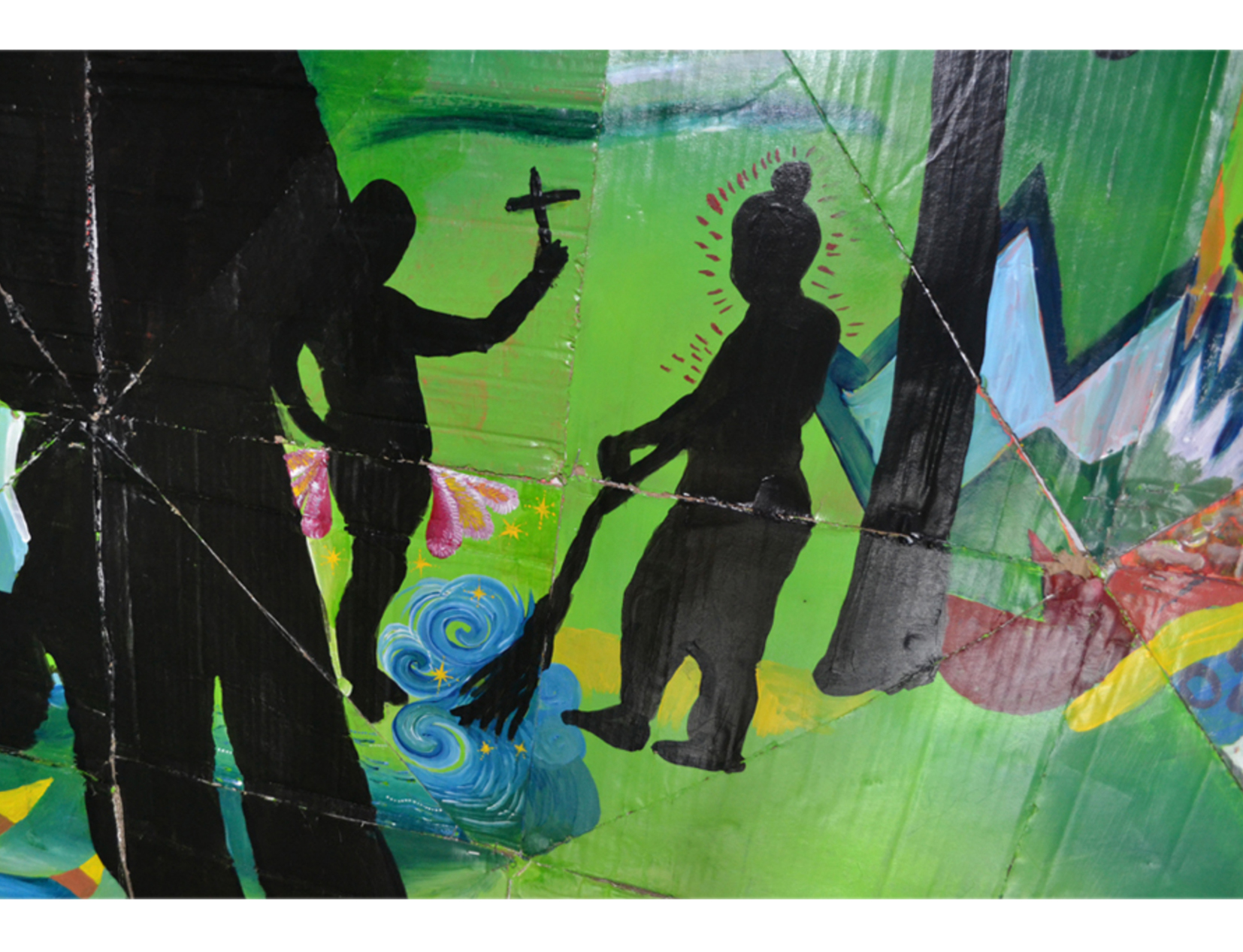 VĀTAULUA - 2015
With On the Spot Arts Initiative
Nuku'alofa, Tonga



↓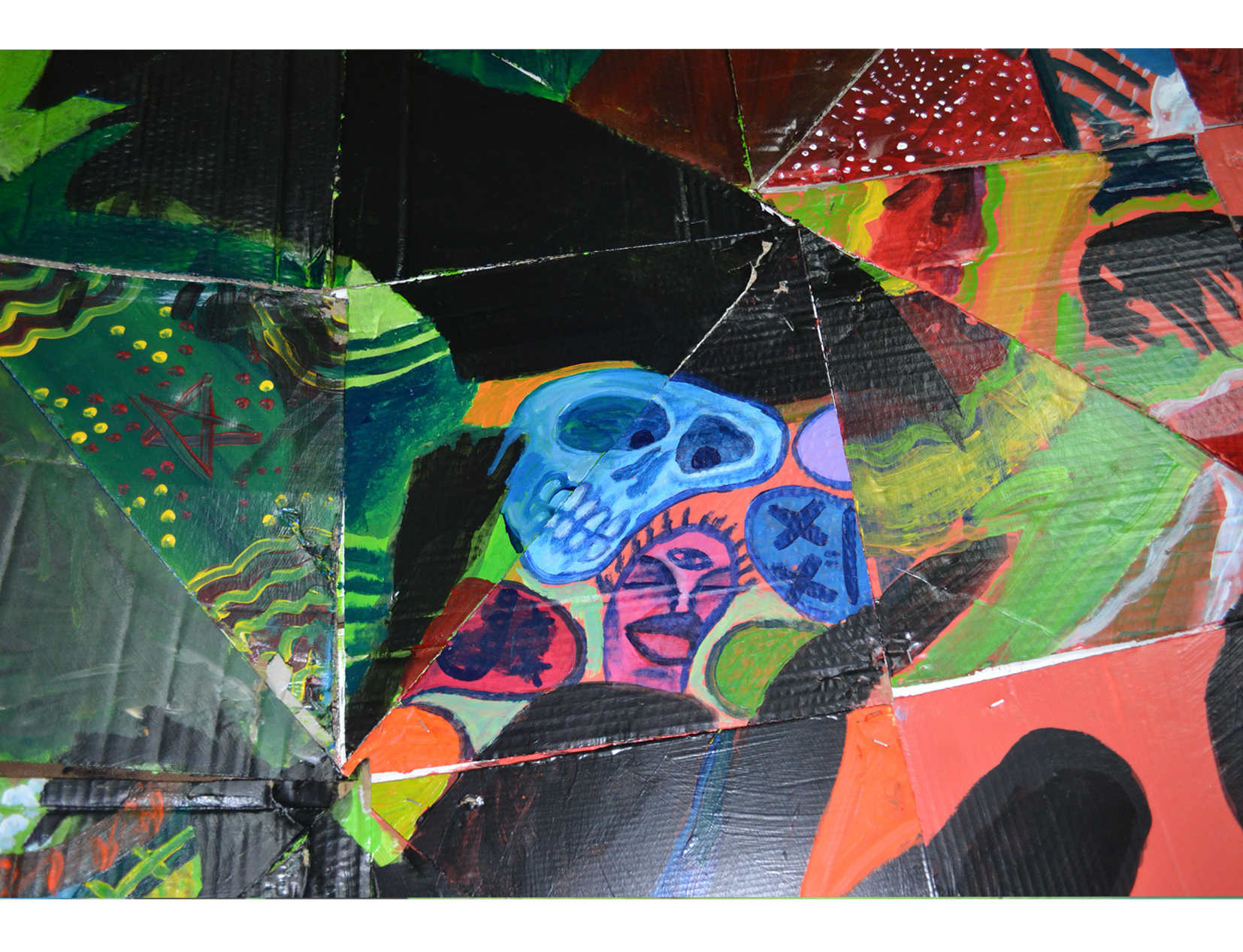 VĀTAULUA - 2015
With On the Spot Arts Initiative
Nuku'alofa, Tonga



↓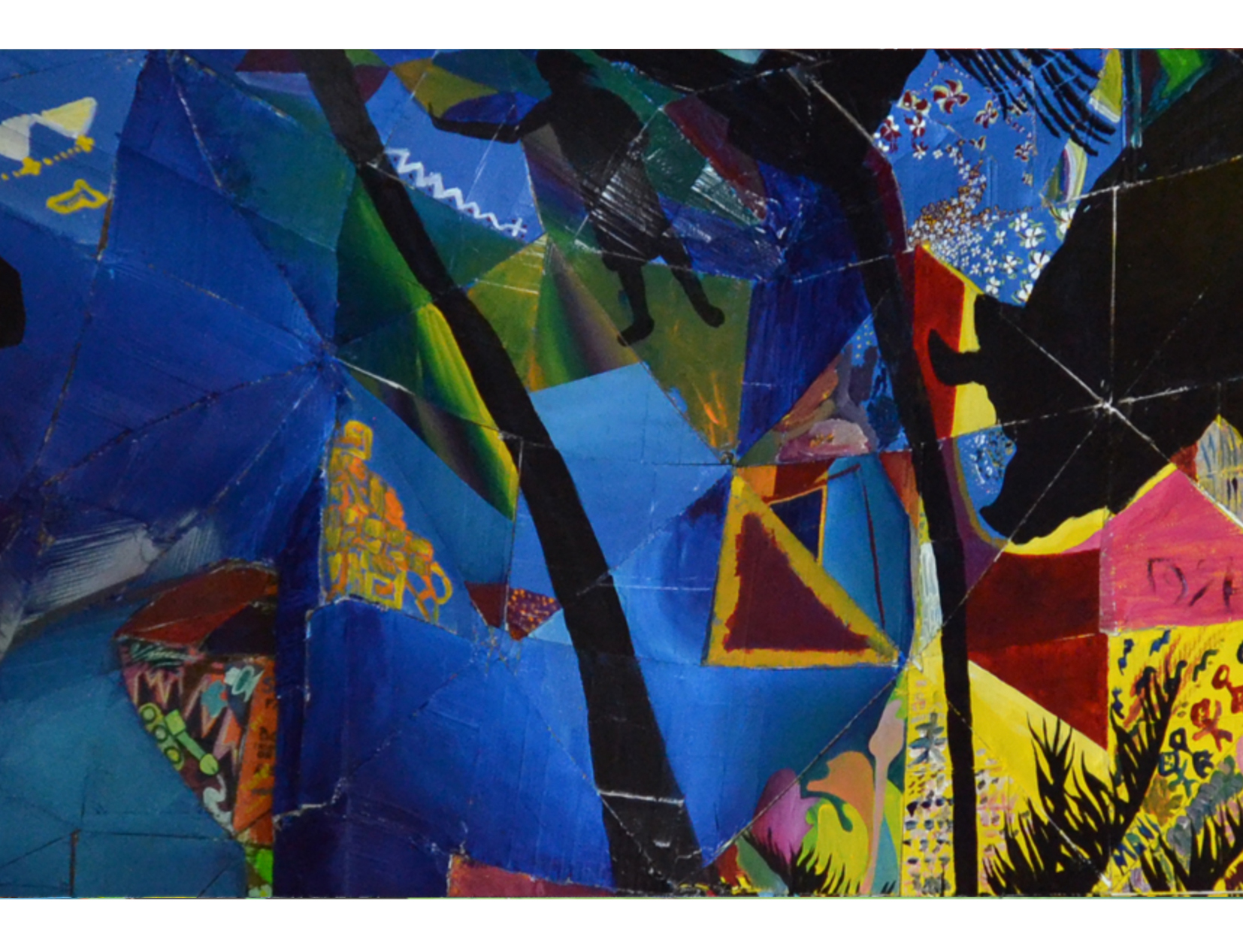 VĀTAULUA - 2015
With On the Spot Arts Initiative
Nuku'alofa, Tonga



↓

VĀTAULUA - 2015

On the Spot Arts Initiative, Nuku'alofa, Tonga
In June 2015 I travelled to Tonga to research how a participatory model of painting that I had developed could be transformed in Tonga and whether it had any social and cultural relevance there. I was fortunate to work with the amazing team at On the Spot Arts Initiative and many other fantastic artists who participated.

Check out the fantastic work that these Tongan Arts Collectives are doing:
On the Spot Arts Initiative

Seleka International Art Society
Collaborators include: On the Spot Arts initiative, Seleka International Arts Society, Viola Hospital Psychiatric Ward, Ahopanilolo Technical Institute and Women and Children Crisis Centre.

Acknowledgements: On the Spot Arts Initiative, Melbourne University, Apco, Alliance Francaise

The project related to my MFA research at the Victorian College of the Arts at the University of Melbourne.

An article about the project was published in the journal Public Art Dialogue in 2022 - see the link in the articles section of this website.
See below my 2017 thesis abstract:
Aesthetic Systems of Participatory Painting: Communicating in Third Space and mental wellbeing in Tonga

Abstract: This thesis builds upon Homi Bhabha's concept of Third Space1 to frame social connection and self-determination in a socially-engaged collaborative painting practice. Developed in the Polynesian kingdom of Tonga with On the Spot Arts Initiative (OTS) and involving diverse groups including patients from the Vaiola Hospital Psychiatric Ward, this research offers a new approach to collaborative painting and provides a framework to support mental health and wellbeing. I have theorised this methodology and titled it the Aesthetic System of Participatory Painting (ASOPP). Integrating mental health and contemporary art frameworks, this hybrid model promotes individual autonomy and critical thinking by supporting both harmony and difference, creating a generative space.

This research argues that by expanding modernist, individualised aesthetic systems to accommodate a social application, ASOPP projects provide opportunities for local communities to critique social structures and self-represent. This can assist in empowering participants and destabilising pre-established cultural hierarchies that hold power and often determine cultural standards. ASOPP has also informed the accompanying documentary video used to account for the research, providing an accessible research outcome and an opportunity to self-represent for collaborative partners and participants.

1 Homi K Bhabha, The Location of Culture. (London: Routledge, 1994).