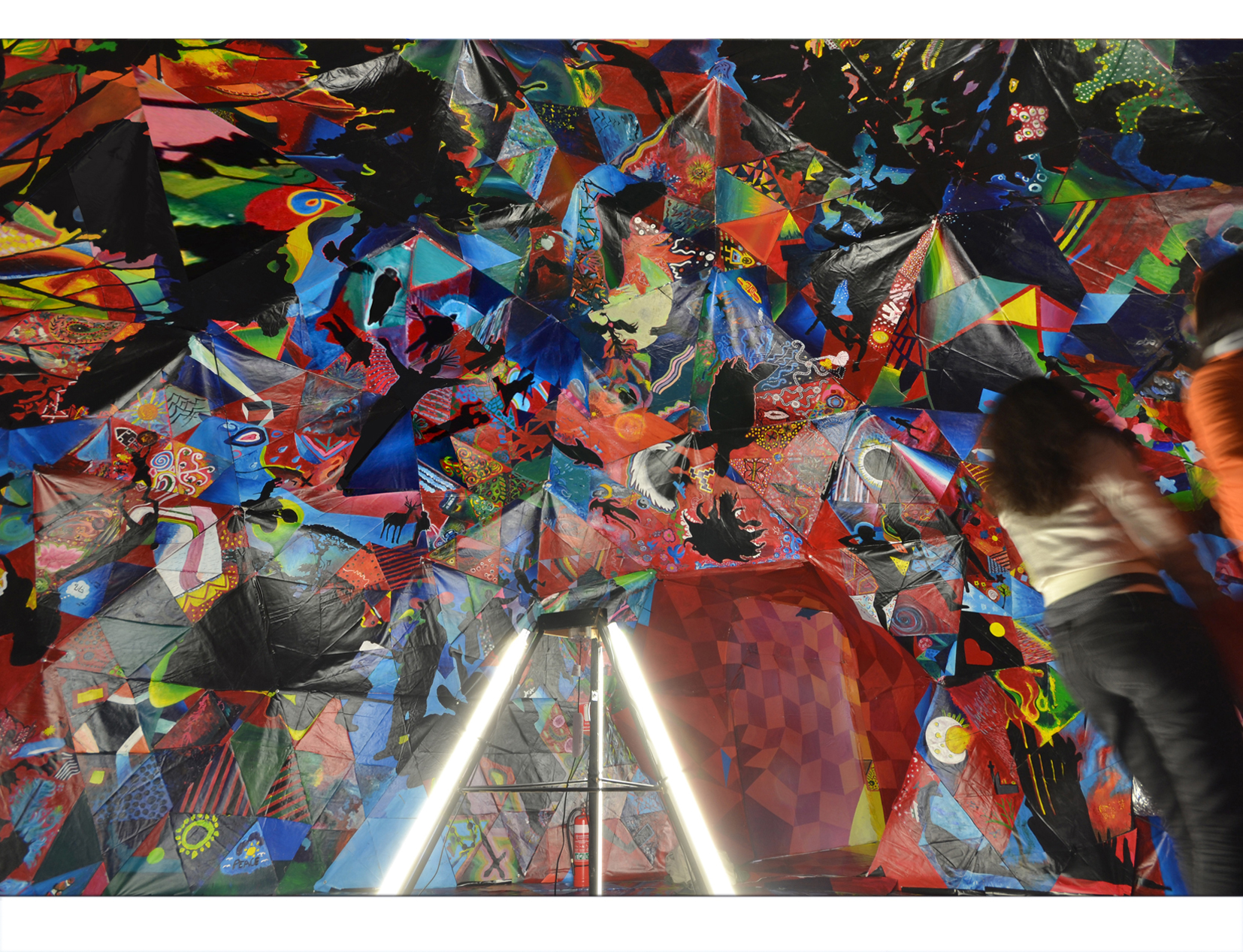 GEONAUT - 2013
Footscray, Victoria, Australia



↓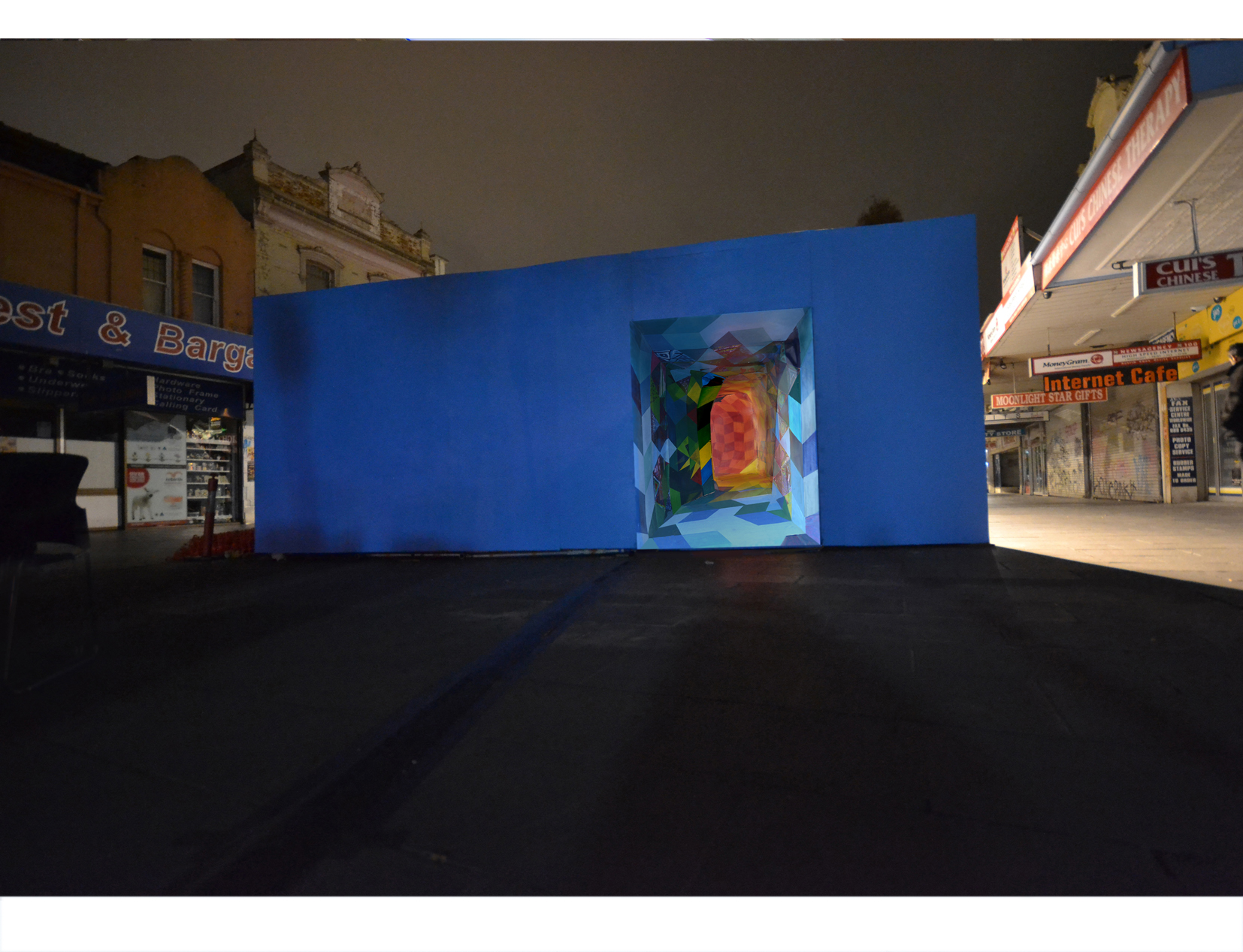 GEONAUT - 2013
Footscray, Victoria, Australia



↓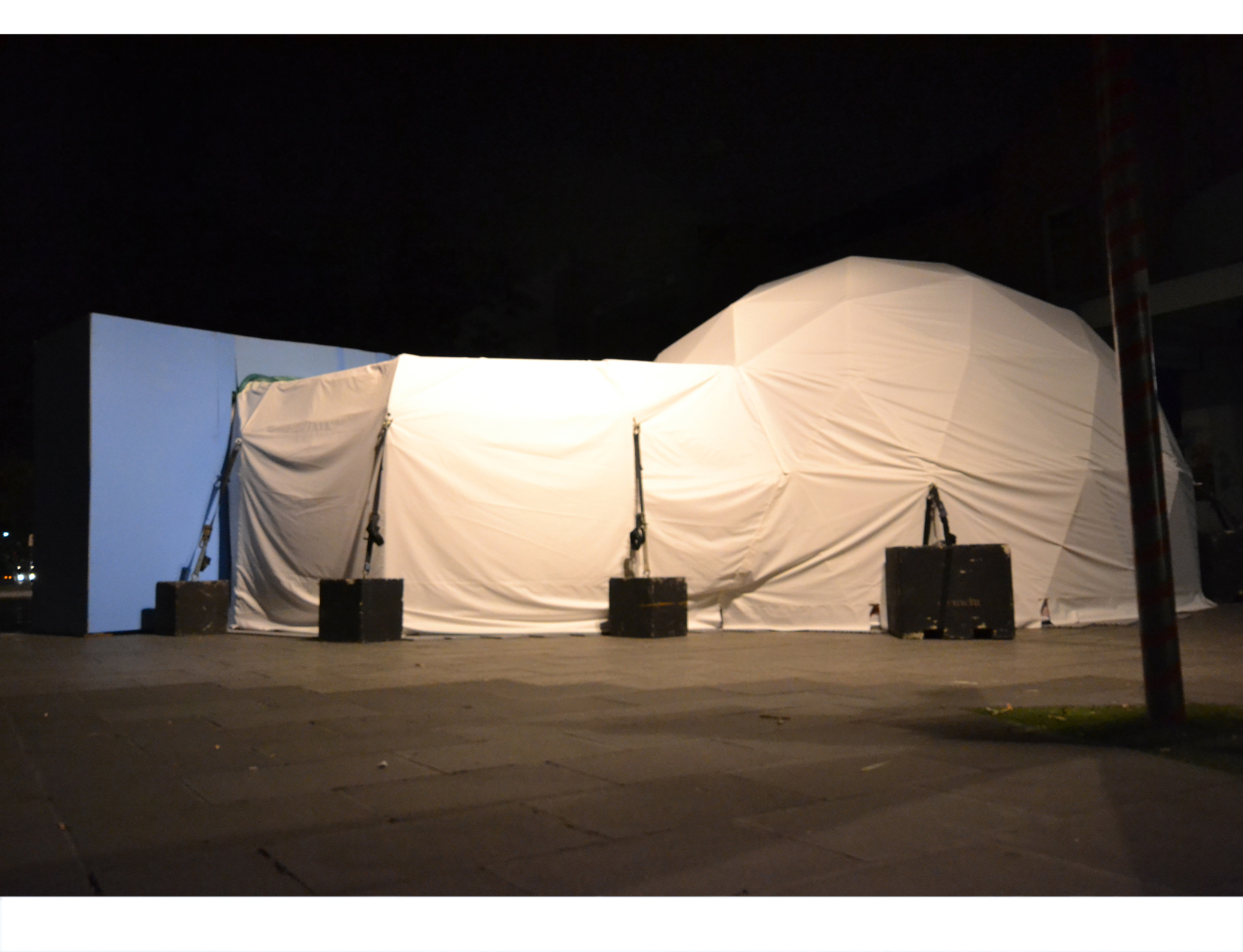 GEONAUT - 2013
Footscray, Victoria, Australia



↓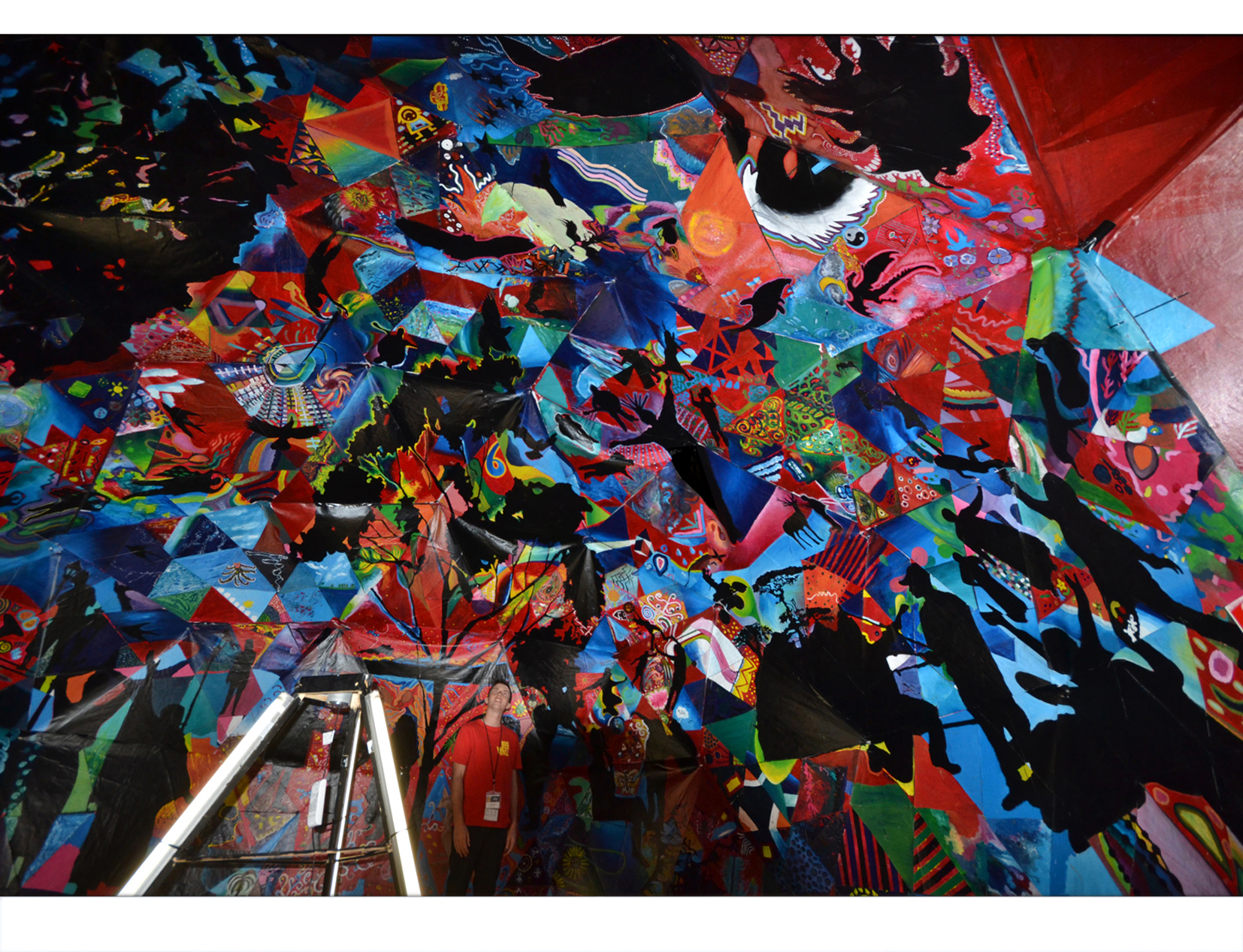 GEONAUT - 2013
Footscray, Victoria, Australia



↓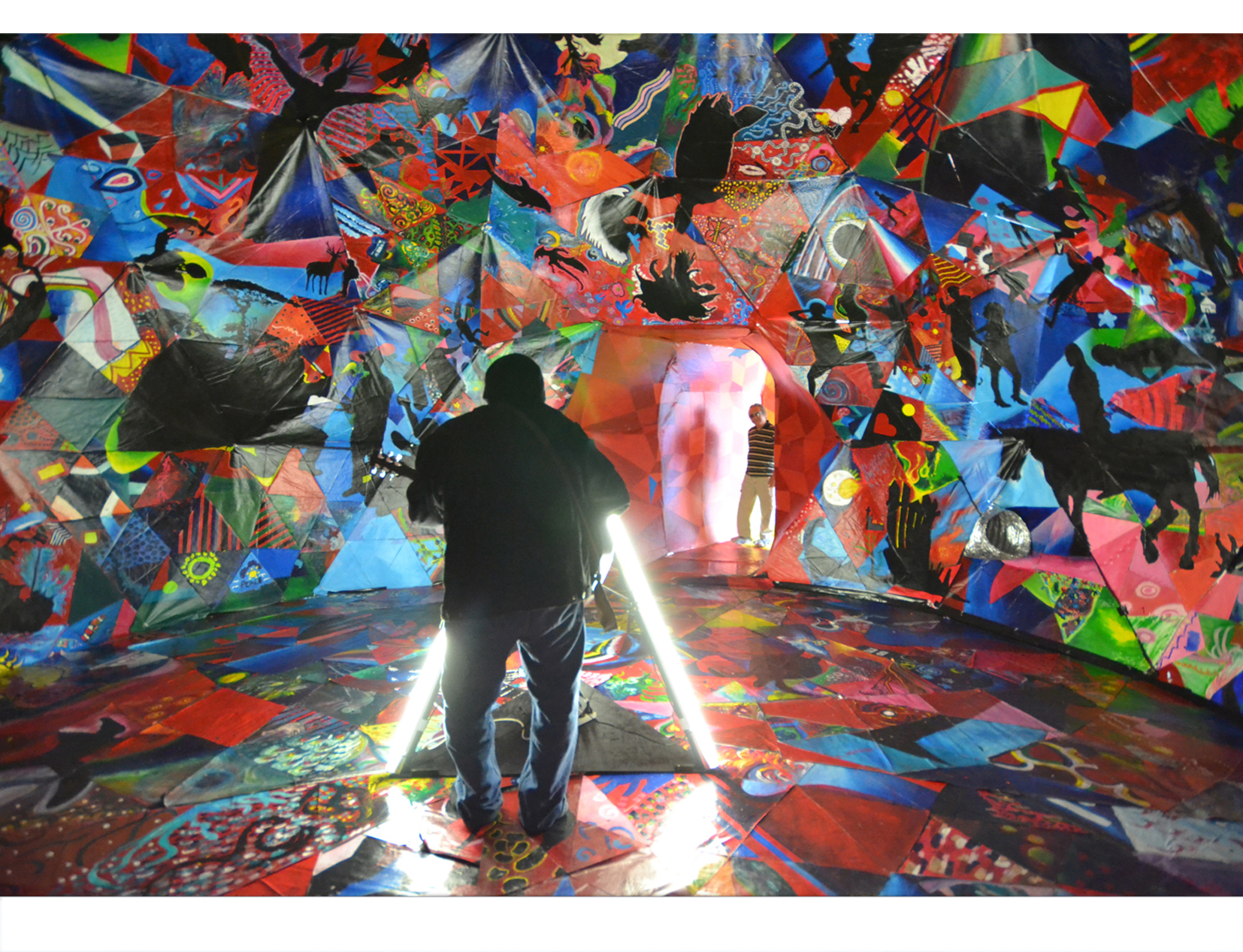 GEONAUT - 2013
Footscray, Victoria, Australia



↓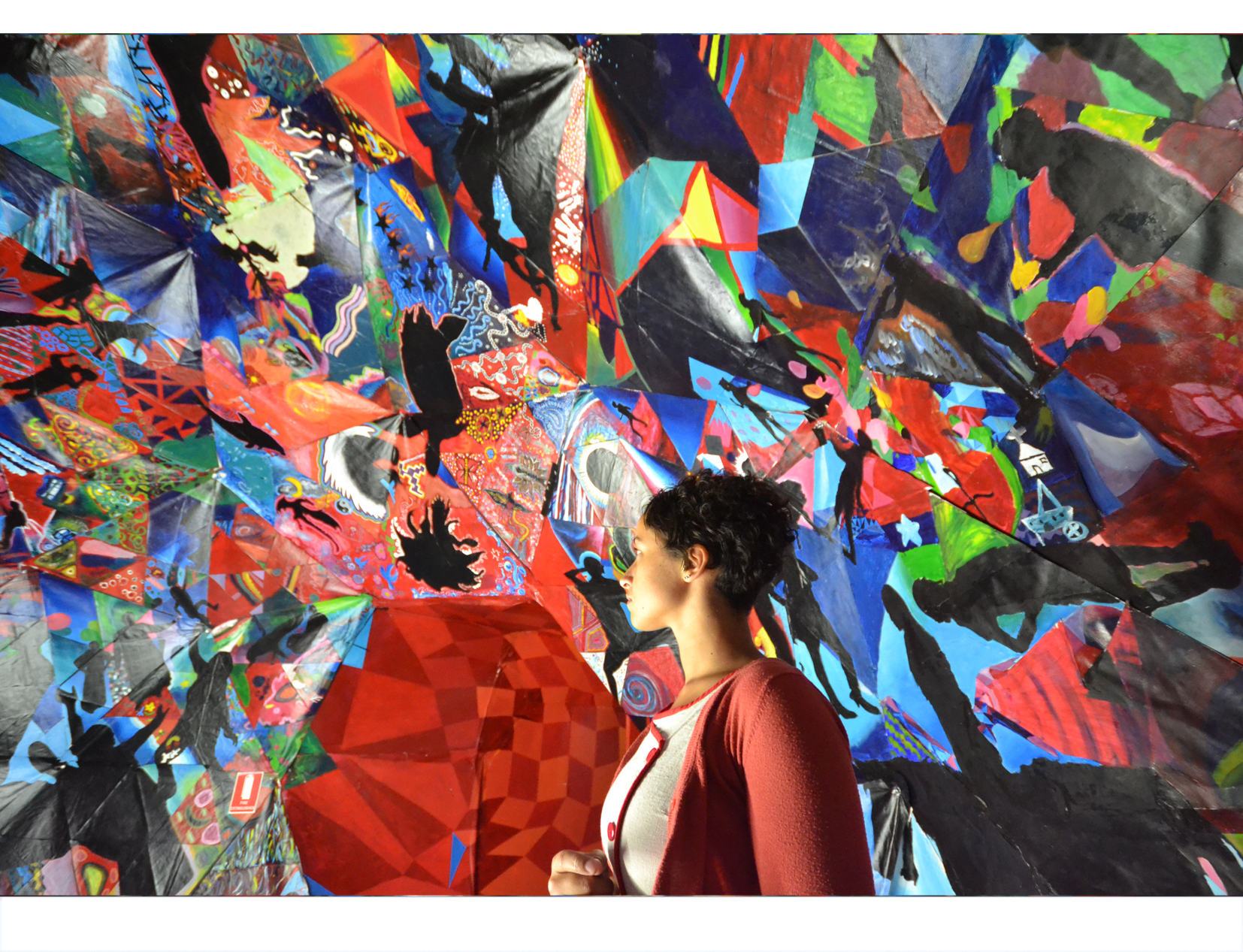 GEONAUT - 2013
Footscray, Victoria, Australia



↓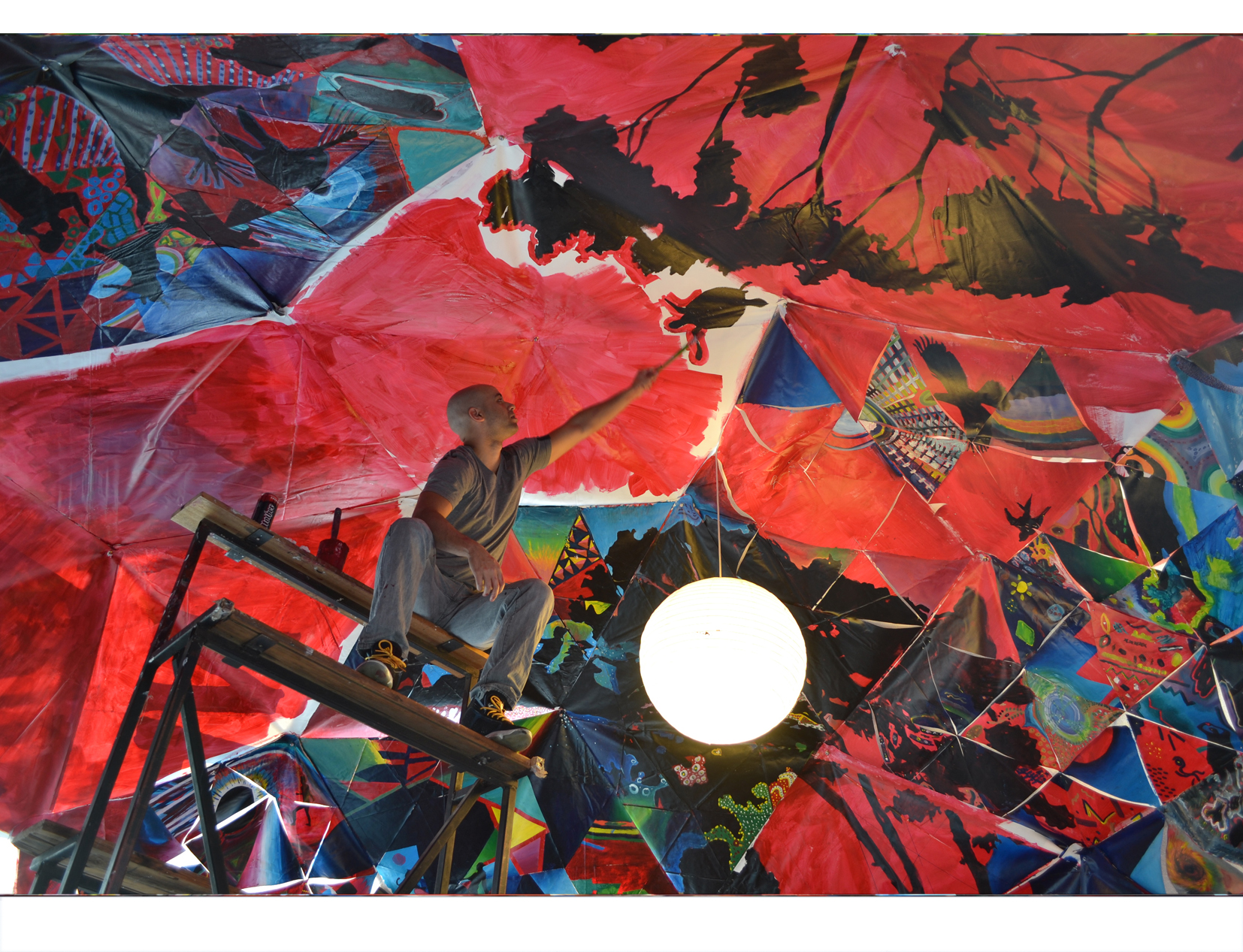 GEONAUT - 2013
Footscray, Victoria, Australia



↓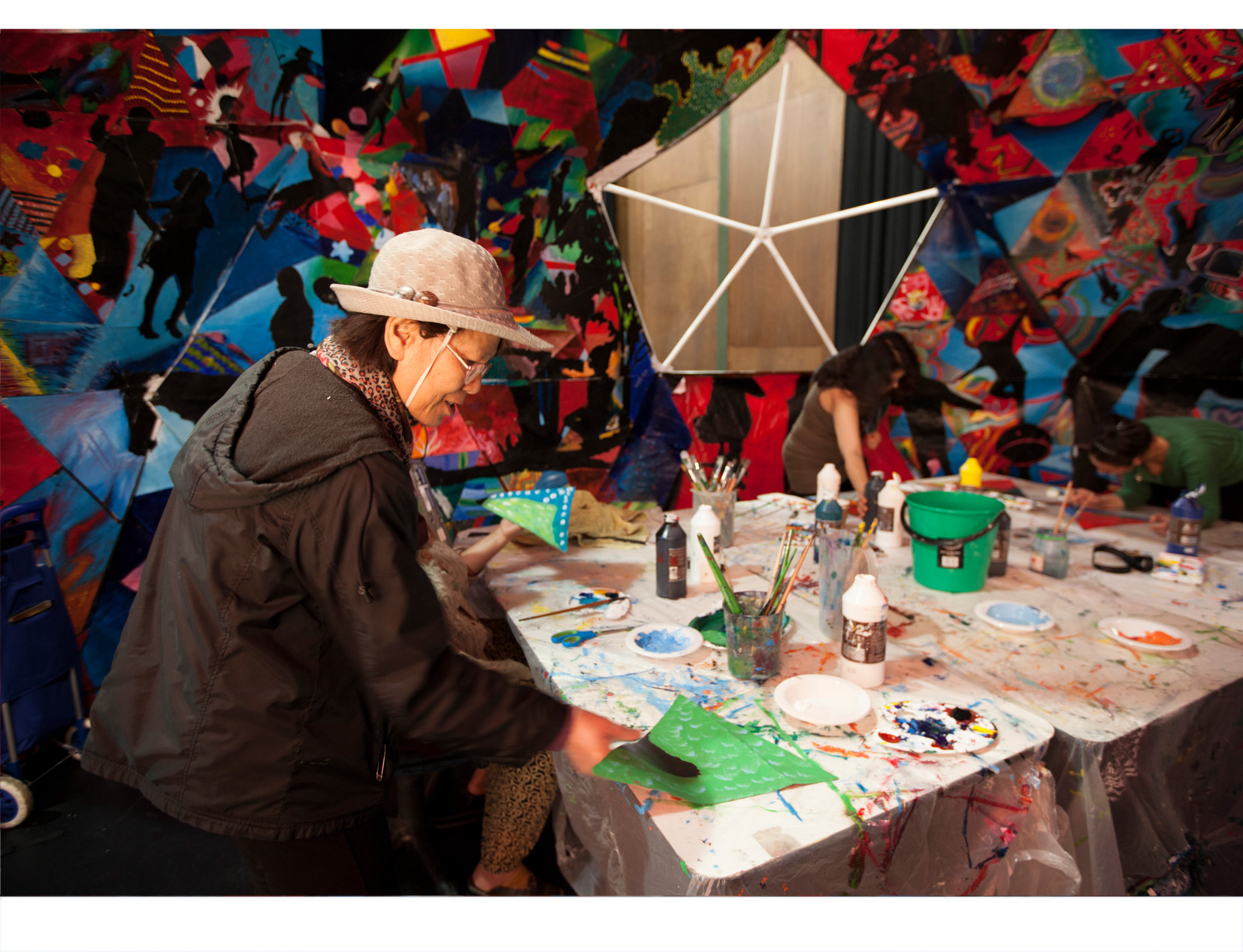 GEONAUT - 2013
Footscray, Victoria, Australia



↓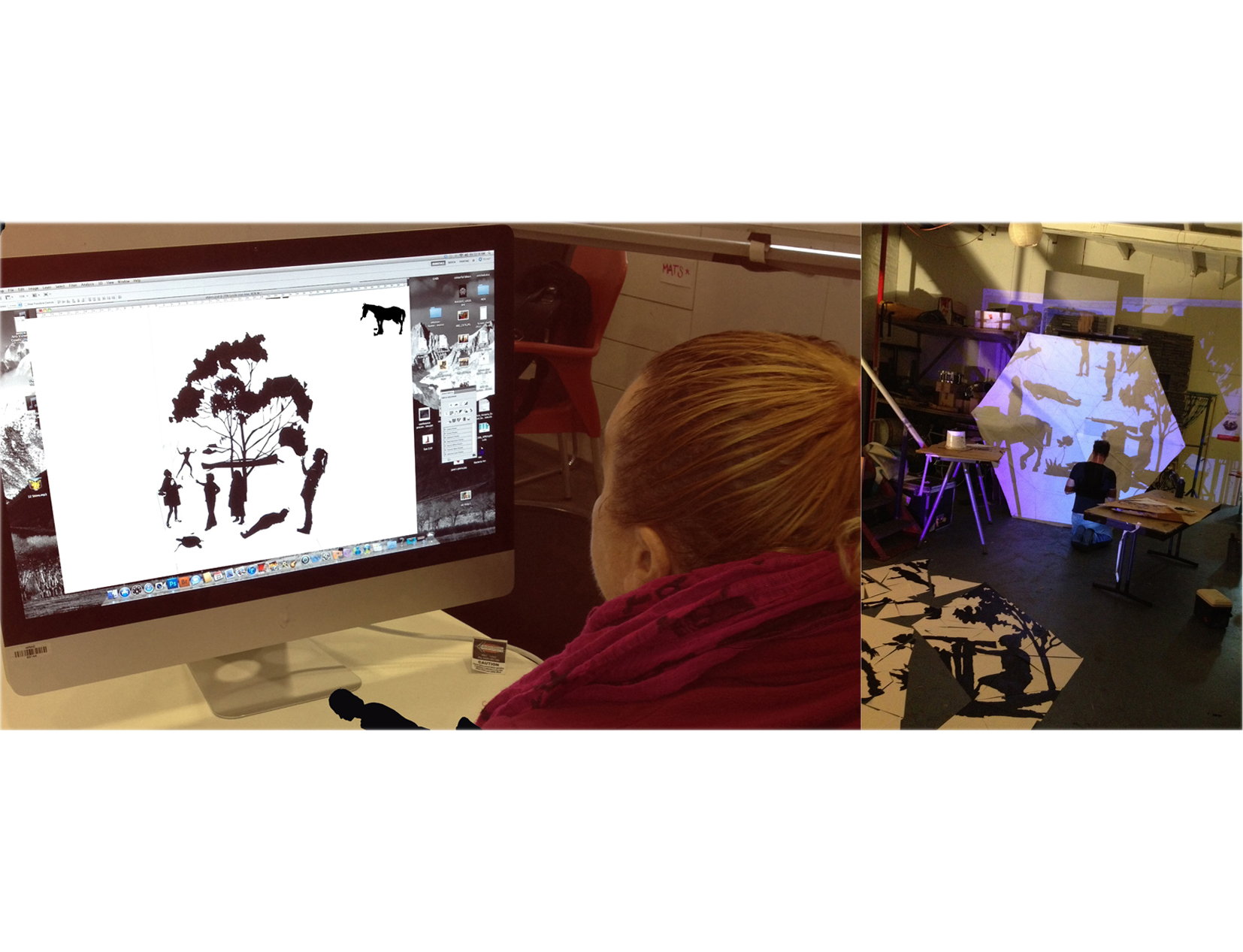 GEONAUT - 2013
Footscray, Victoria, Australia



↓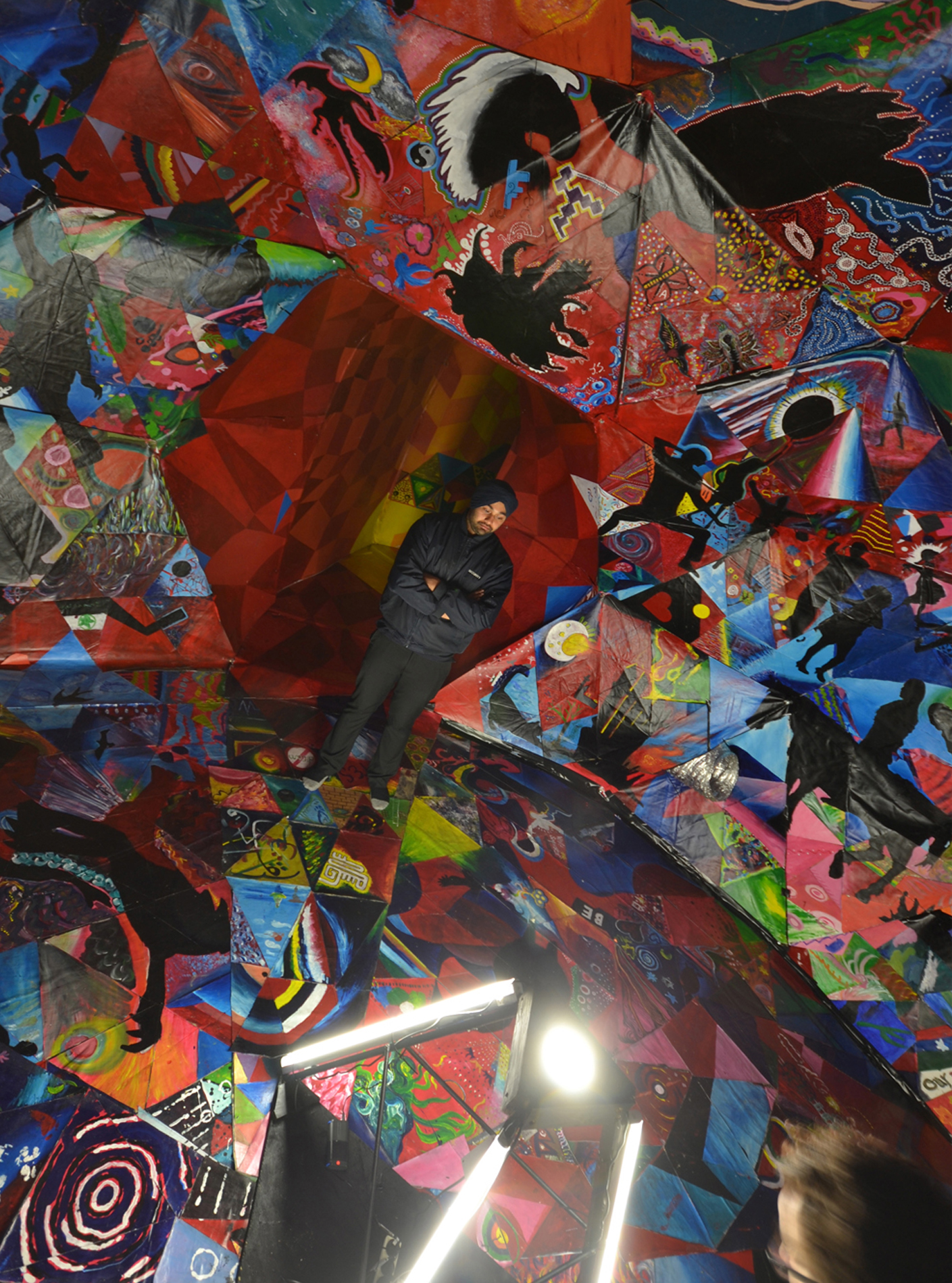 GEONAUT - 2013
Footscray, Victoria, Australia



↓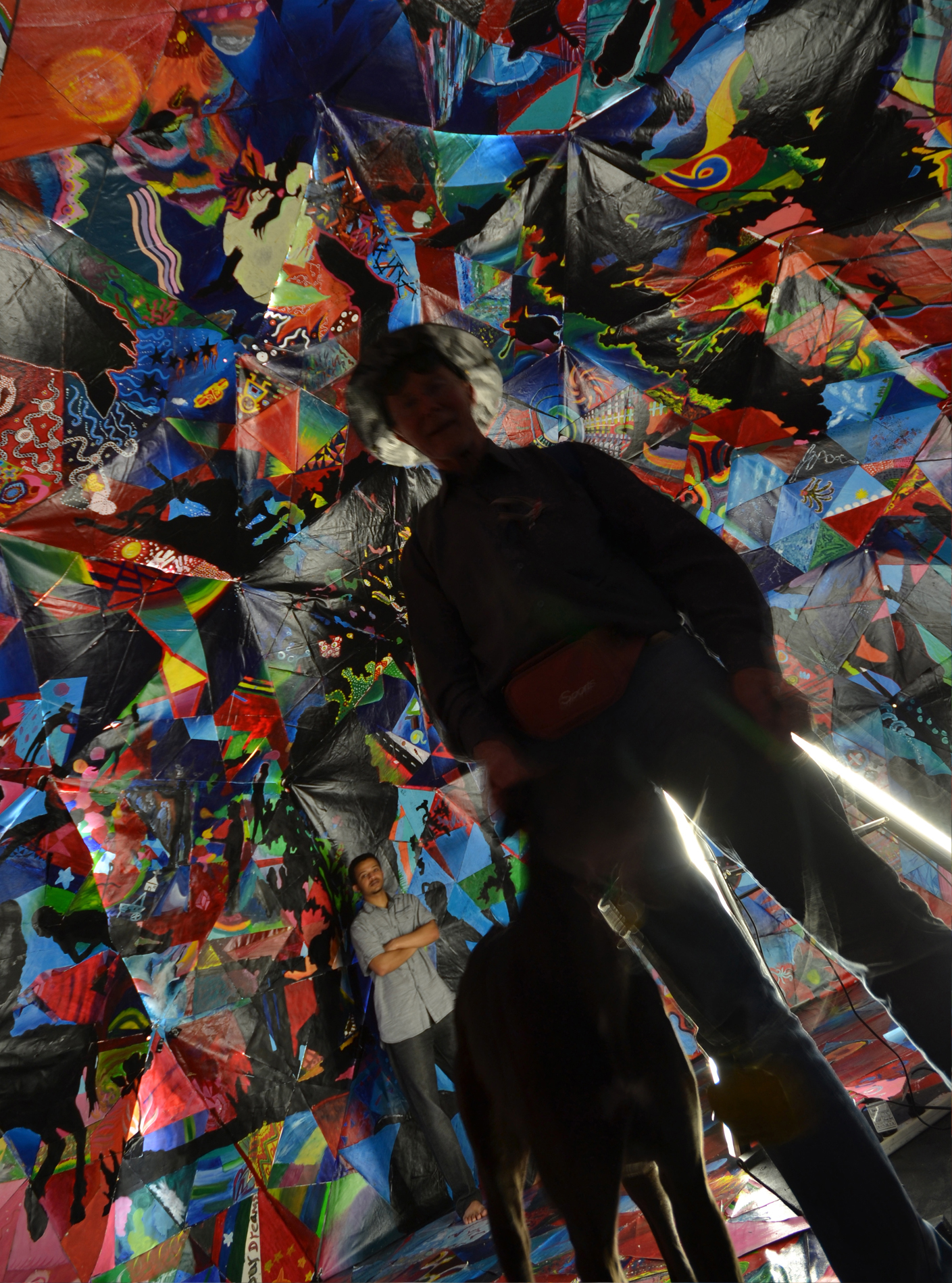 GEONAUT - 2013
Footscray, Victoria, Australia



↓


GEONAUT - 2013


28 November - 1 December 2013
Nicholson St, Footscray, Victoria, Australia
Geonaut was an immersive, collaborative painting involving around 200 people from the western suburbs of Melbourne/Naarm. The project provided opportunities for a diverse population to paint and spend time together.
Geonaut is part of my ongoing investigation into the social qualities of art-making. Not only can people benefit socially from making art together, but art-making involving diverse communities can enable nuances within contemporary culture to open up. These opportunities are unavailable to an individual artist, restricted by cultural conditioning. Philosopher Homi Bhaba says that when different cultures intersect and interact, new ideas can be stimulated and provoked in the form of hybrid concepts, which in turn, supports transformation within a culture.
Geonaut was produced by Barkly Arts Centre.
Artist facilitators included:

Adam Douglass, Alesh Macak, Anna Topalidou, Ngadarb Riches, Rebecca.Agnew
Designed and directed by: Adam Douglass

Collaborating organisations include: Western Region Health Centre, Yarra Community Housing, Lentil as Anything, AMES, Mind Australia, Dame Phyllis Frost Corrections Centre, New Hope
I have to acknowledge the invaluable contributions of Dawit and Selamawit Mulholland, Factory 7 Julia Pineda Pamela Michkin, Robin Marks, Tim Spicer, Vicki Robinson and many others ... And to all the artists, it was a super special experience connecting with you and witnessing the contributions.
Much appreciation to the funding bodies:
Arts Victoria, City of Hobsons Bay City of Maribynong City of Brimbank
Designed and directed by Adam Douglass.Geonaut was produced by Barkly Arts Centre (now Cohealth Arts Generator)

Presented in the Footscray Mall as part of the Big West Festival.
This project was created on the lands of the Wurundjeri, Woi Wurrung and the Bunurong peoples of the Kulin Nation who's Sovereignty was never ceded. I pay my respects to their ancestors, Elders and leaders past and present.